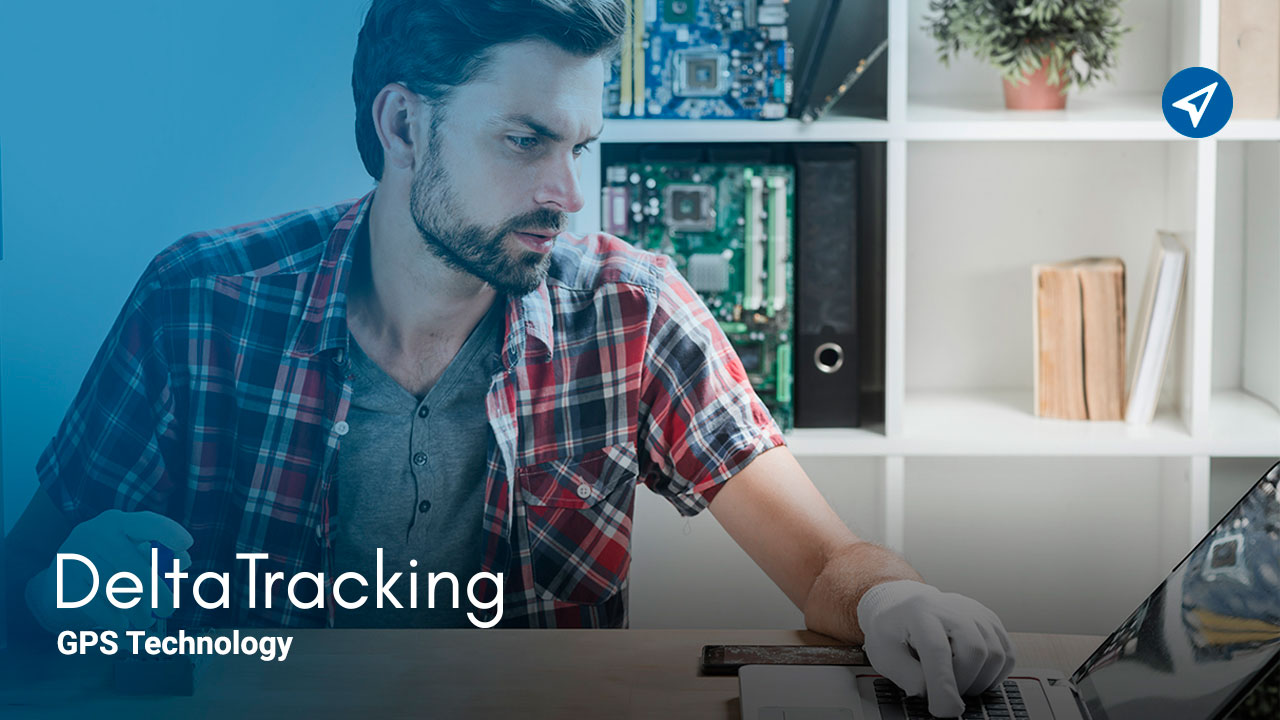 In this opportunity we will share the fundamental tools a software integrator must have in the business of GPS monitoring.
1. Computer and Smartphone with SMS available.
These are definitely the main tools with which an integrator should have to carry out the assigned tasks; the computer will be used to configure the GPS devices and perform functions in general, while the cell phone will be used to send commands via SMS since some devices have this as the only method for configuring.
With a good GPS tracking system like DeltaTracking which offers a quick and easy solution from your computer to carry the correct management of your fleet will be the best way to monitor the behavior of your drivers, reduce costs of maintenance and risk of costly accidents. You receive alerts or notifications when a vehicle is speeding, on downtime or does abrupt breakings.
The added value this platform gives the integrator is to facilitate its work, be productive and therefore generate free time.
2. Device configuration manuals:
To be able to get the most of the GPS devices, as a reference on a day-to-day basis, manuals are essential.
When learning the necessary commands to configure the parameters, additionally it allows knowing the protocol that each device handles and thus achieving a successful integration with the platform.
3. Drivers and device drivers:
A GPS device needs to be configured correctly to work as part of a GPS tracking solution, so it is of outmost importance to have GPS devices drivers, or better device programming toolsthey must be compatible with the operating system of the computer in use, since it depends on this that the physical connection with the devices to be configured can be achieved.
4. Program for sending commands (terminal)
There are several programs that work to send commands and configurations through the configured computer ports, among the most common is Hyper Terminal, which allows you to use the port computer serial to connect to most devices.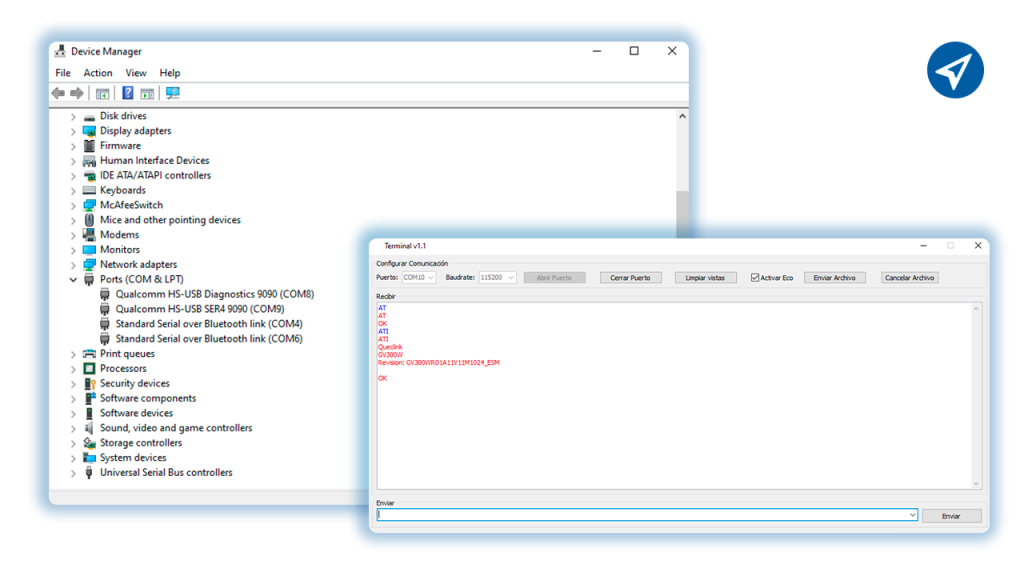 5. Power source
The power source is necessary both for installation and to maintain stability of electrical energy flow for the system to function the best at all times.
It is recommended to use a voltage converter or a battery with the voltage needed to keep device on before start approving or testing, in addition to the necessary tools such as cables with clamps or terminals.
6. Screen Capture Tool for integrator
Requires a powerful and lightweight screen capture tool but with all the functions needed to easily capture and annotate any data on the screen, including windows, objects and full screen. It also allows recording screen activities and sound in video files.
It is essential for an integrator to have this tool on that allows capturing the processes for the configuration of a device, evaluation of a plot, etc., and thereby create manuals for customers or internal technicians.
7. Raw plot reader or logs
One of the most important tools for an integrator is without a doubt a frame analyzer of logs (data sending unit), this being the fundamental function when implementing new devices, allows to obtain the information that the GPS sends in a transparent way, in the different formats (ASCII, HEX, BINARY, etc.).
When acquiring DeltaTracking services, it includes at no additional cost an access to the frame analyzer to facilitate the implementation of new devices or new features and functions thereof.
Would you like to know more about DeltaTracking? Know everything that is excellent tool can do for your company.