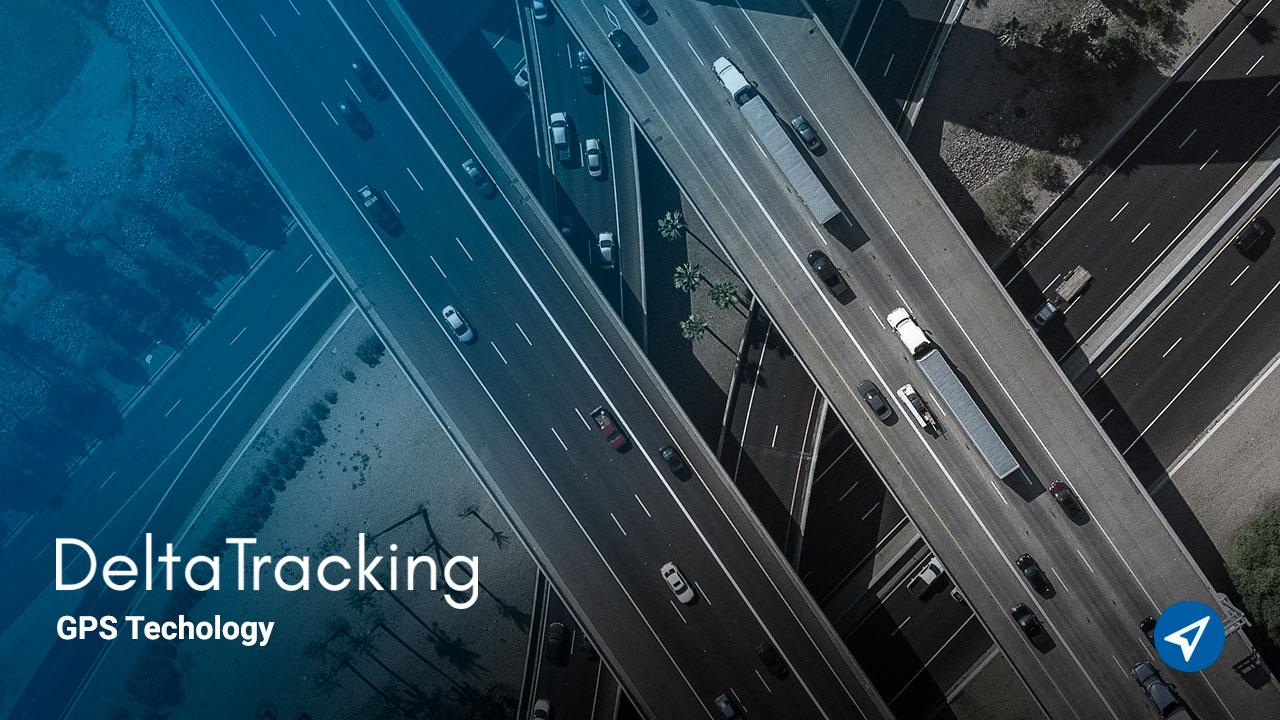 DeltaTracking is a white label B2B software company. Which allows you to create a company and place a brand to offer vehicle fleet control and monitoring services.
"Through a vehicle fleet management system it is possible to automate and streamline processes to provide an efficient service.
Currently, it is a necessity that distribution and logistics companies must start analyzing to position themselves in the market".
Contact Us
Tools you get with DeltaTracking for a vehicle fleet
While more vehicles are kept within a company, it is necessary to keep better tracking.
Whith DeltaTracking software you obtain various tools suitable for fleet control and monitoring:
1. Multi-monitoring:
DeltaTracking software has simplified the tracking process for you. 
In it, you will find several screens that can be divided to have different units in each of them.
And thus be able to control all of them at the same time and be able to follow them up, simultaneously.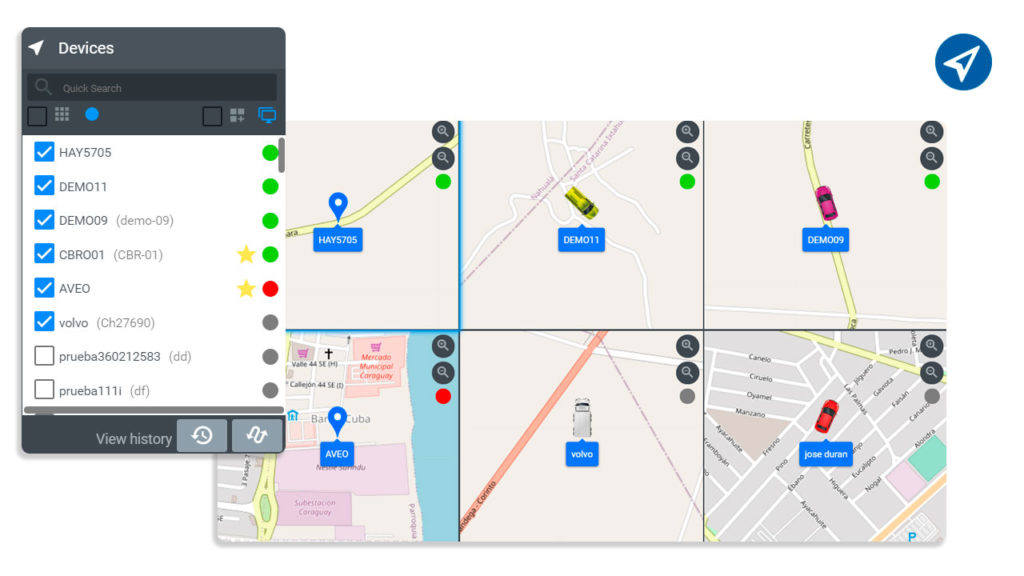 2. Maintenance:
You can schedule a maintenance service required by the vehicle for example an oil change, and that way it will send notifications to save the company future troubles and extra expenses.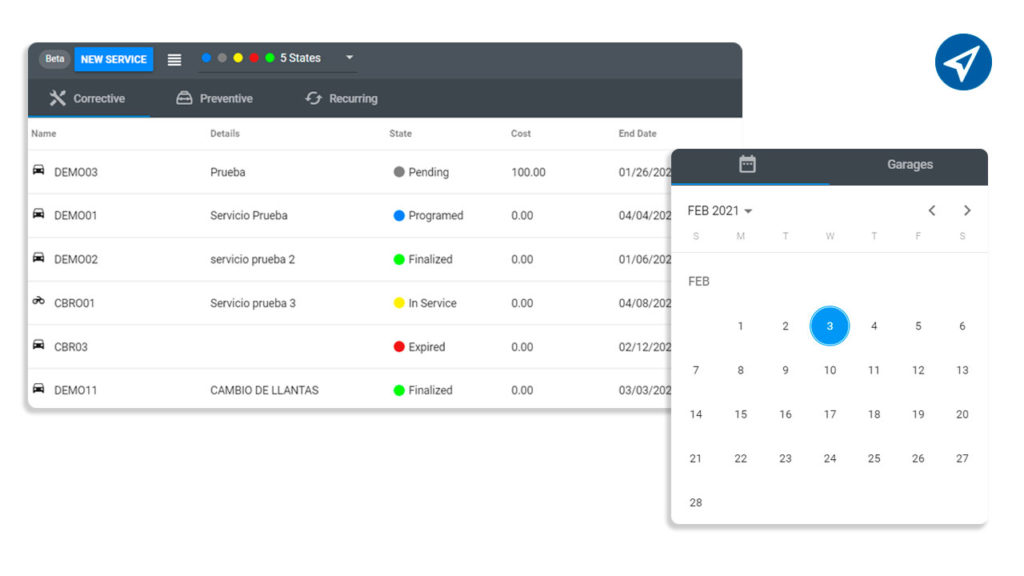 3. Notifications:
These are constant notices on the platform:
Notify if the panic button is pressed
Units going over the limit of speed
A problem configured from the devices,
Among others.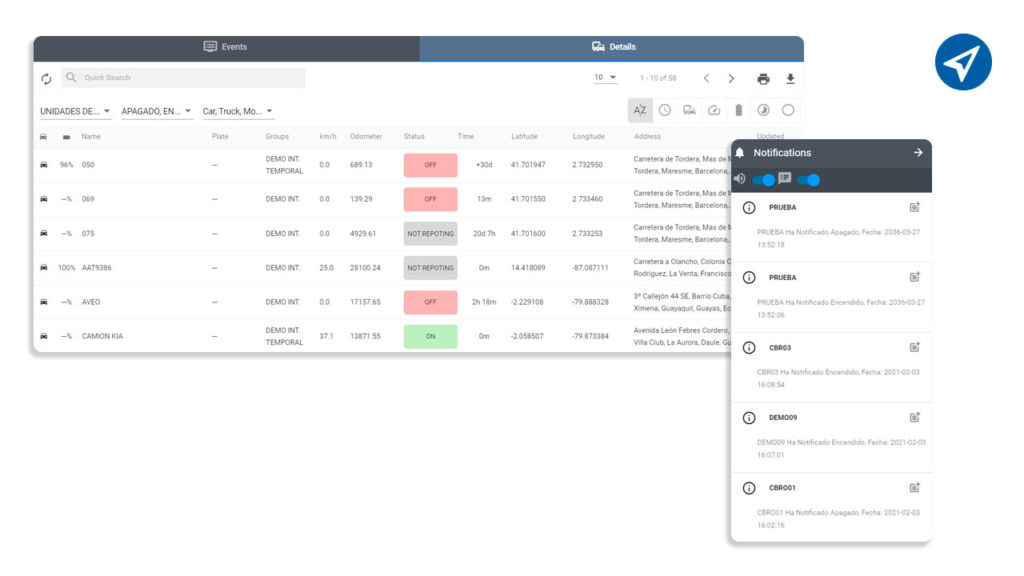 4. Sending reports:
They are programmed as a summary of alerts or trips taken, setting the time and date recurrently for good control of the vehicle fleet.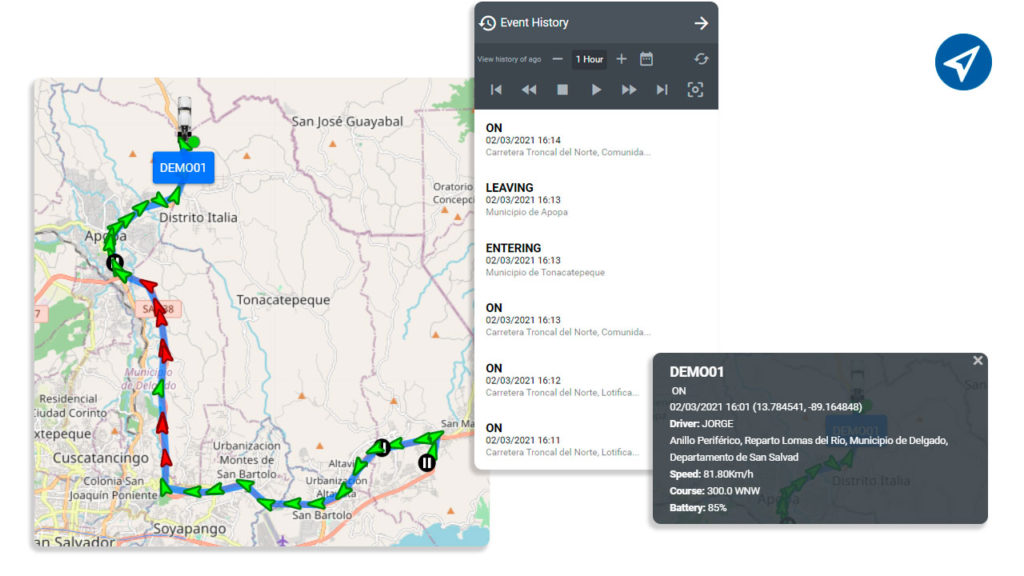 5. Control in the areas involved:
Through automatic reports you have better control in the financial and operational area obtaining cost savings.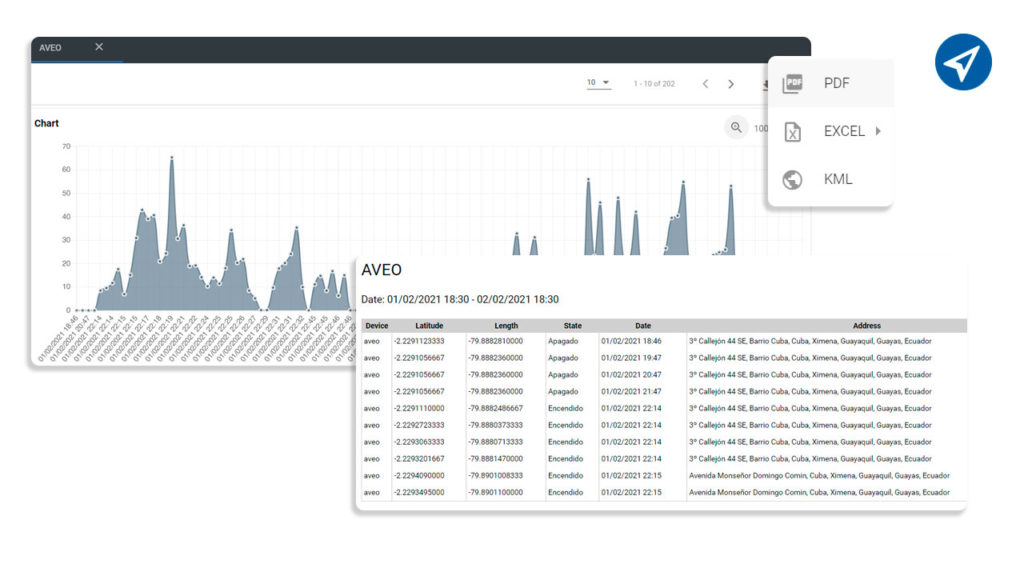 Why is DeltaTracking functional? 
Having a tool like DeltaTracking which is designed precisely so you don't lose control of your units is very functional, when tracking multiple vehicles at once. 
Having multiple vehicles implies having a lot of operability and with this tool it is simplified. Allowing saving in costs, optimizing the performance of personnel, vehicles, and as a result allows you to provide good service to an end customer.
If these tools are lacking, it can have an impact on vehicle optimization and ultimately ending up having much higher expenses.
The most recurring problems that can be prevented by obtaining these tools are: Control of vehicle services, excesses of speed, and drivers who don't work properly.
DeltaTracking reassures you the information is properly managed, so you get to have great optimization of costs; and so, will the company in general.