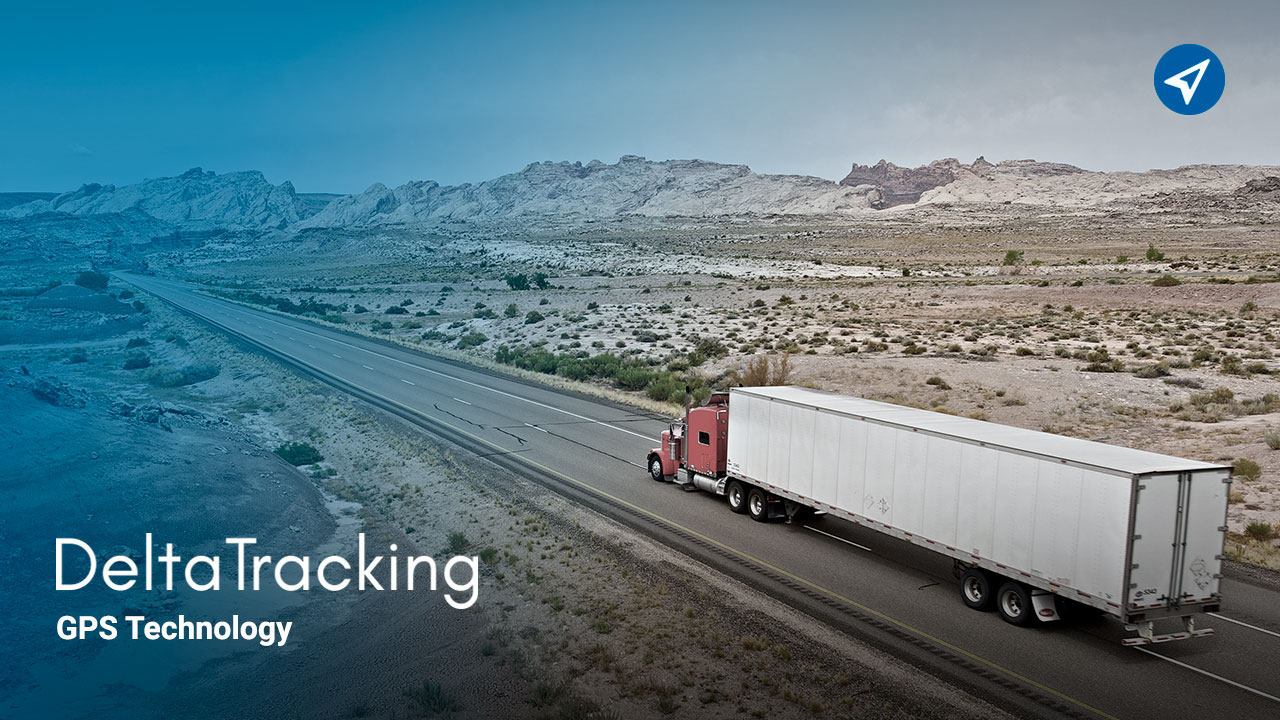 Cargo transportation is one of the main industries of any country.
It is essential for the movement of goods at the national and international level and constitutes the most important link in any logistics chain.
There are multiple cargo transportation options and subspecialties that use ground, air, and water vehicles, depending on the type of cargo and needs.
It is worth mentioning that as more players enter the cargo transportation industry, the market tends to become saturated and competition lowers profit margins.
Therefore, it is necessary to find ingenious solutions to save costs in the innumerable variables that this industry entails.
This, in order to stay competitive and present in the minds of our potential customers, as the ideal option.
Contact us
Benefits of our tools for cargo trnasportation
The tools for fleet management through GPS that DeltaTracking offers, allow total control, both in real time and later, through alerts and reports.
In this way our clients can get the most out of their installed GPS equipment.
Since the correct transport of loads is essential in the operation of a business.
DeltaTracking offers powerful software tools that, through telemetry through GPS devices, allow the visualization and active control of transport fleets to be maintained.
Proper configuration and fleet management can generate considerable fuel savings, among many other benefits.
Therefore, with the collection of information in real time and the use of various tools, we help freight forwarding companies to be competitive with low costs.
Tools offered by DeltaTracking
1. Cell phone alerts
This tool allows you to know eventualities of the fleet in real time, such as:
On/off.
Exits and entries of geographical limits.
Sudden acceleration or braking.
Entries and exits of established routes.
Points of interest and geofences.
Among others.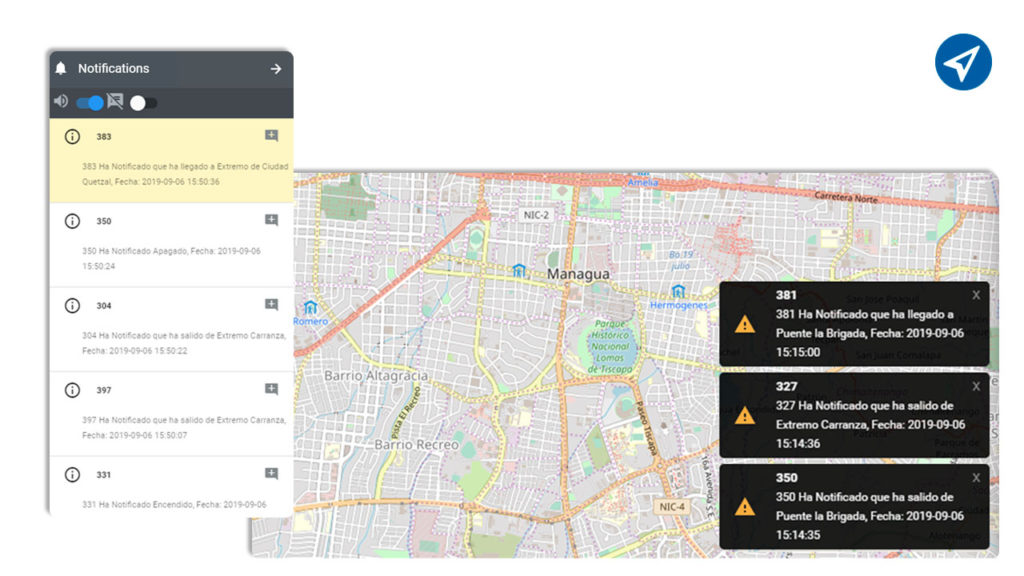 2. Points of Interest and Geofences
This tool allows configuring places on the map where special attention is required.
For example: customers, warehouses, farms, excavation sites, gas stations, etc. In combination with cell phone alerts, it is possible to know in
real time when an entry or exit to these places occurs.
Additionally, this tool allows verifying times through reports and evaluate according to what is planned.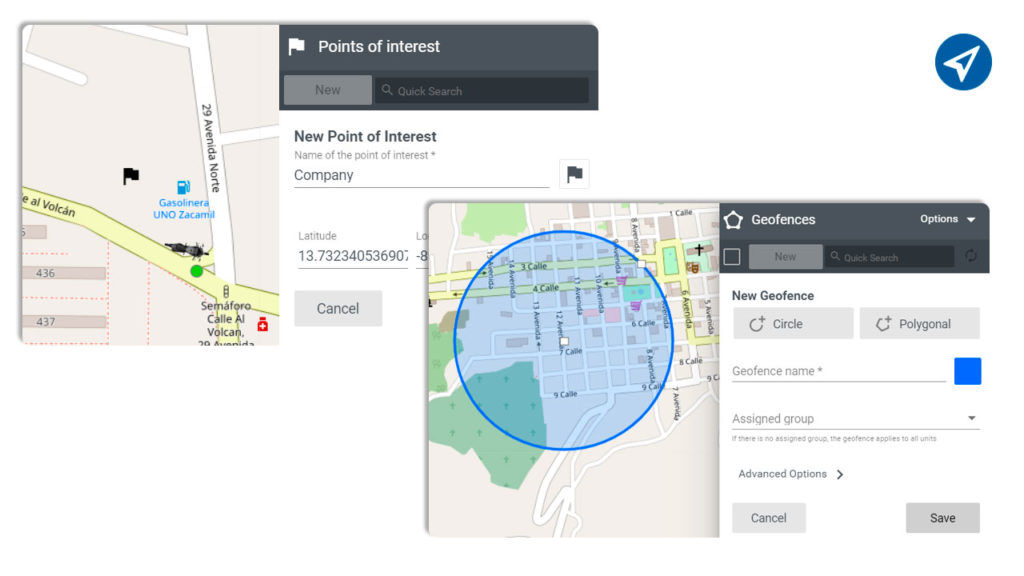 3. Routes
This tool allows to generate work routes through two or more known points and to be alerted in real time when a truck leaves or enters the route.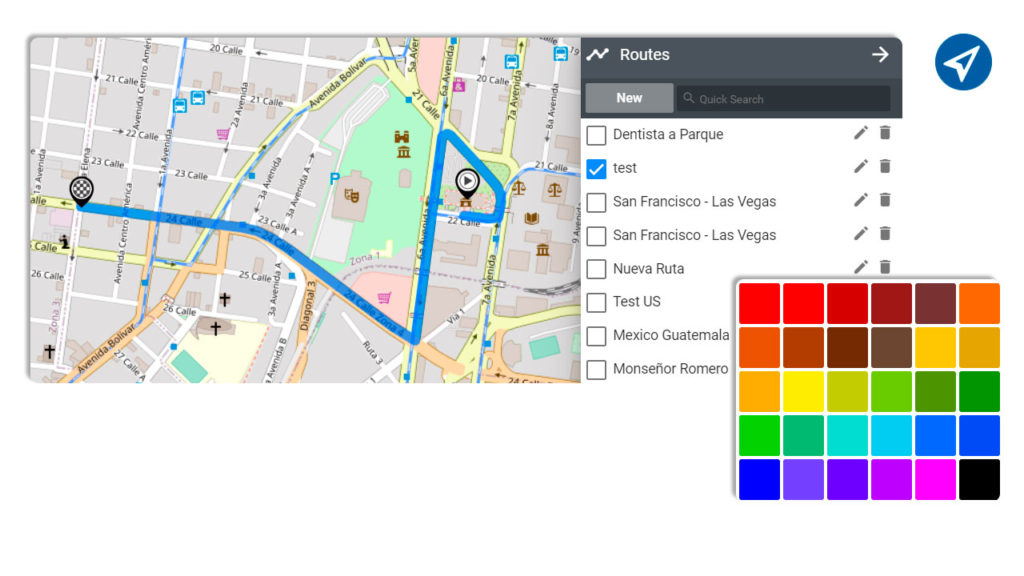 4. Drivers
Tool that uses a free extra application that allows you to link to a unit in the fleet, in order to obtain information on compliance with the hours of the operators of the units, among others.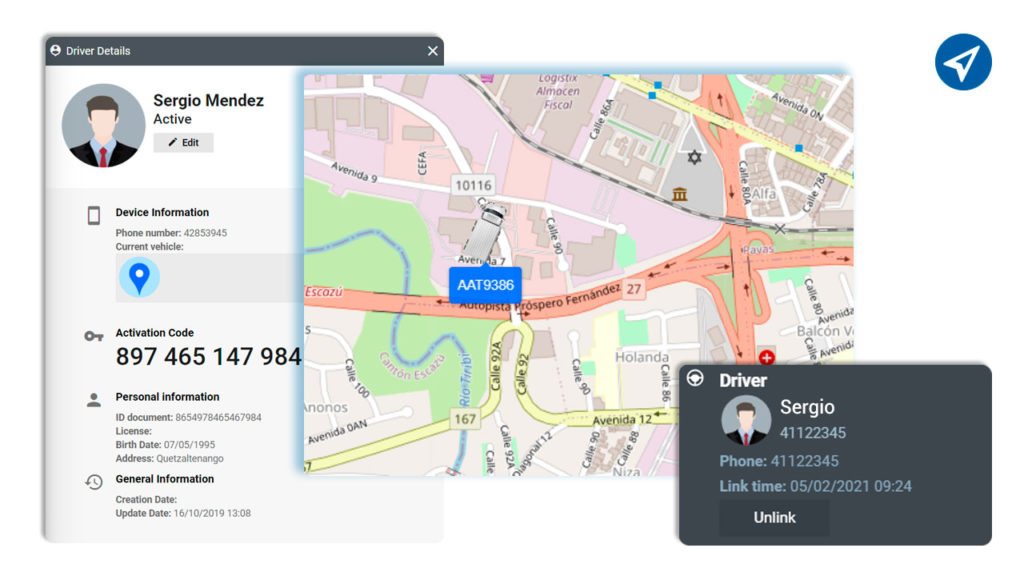 5. Maintenances
Through this tool you can configure preventive maintenance of trailers, by mileage or by time.
Generate reminders to users and send notifications to external entities such as workshops or mechanics.
In addition, it allows savings both in maintenance logistics and possible problems in the fleet units.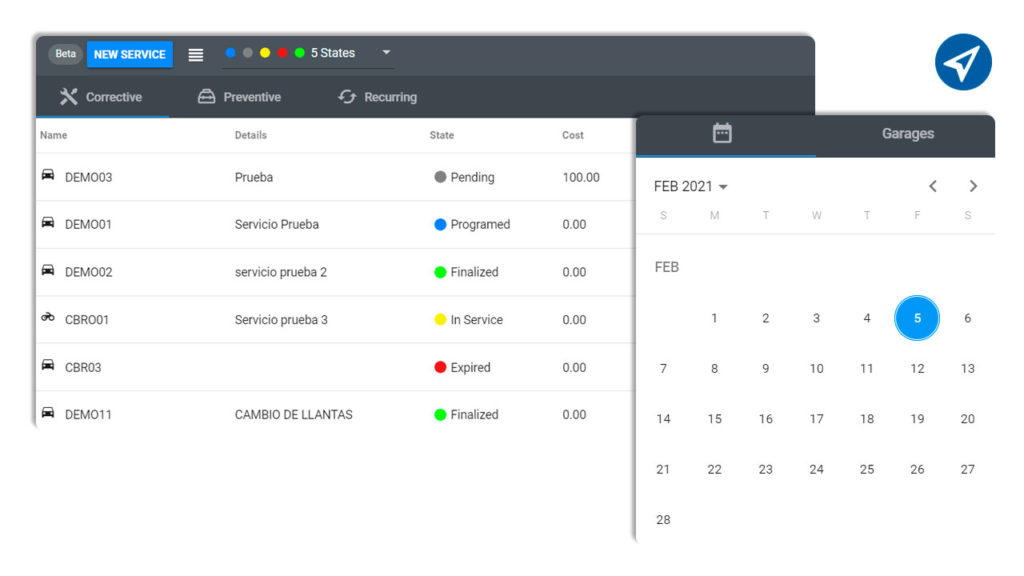 6. Reports
The reporter tool allows obtaining detailed or summary information on eventualities that happen to the fleet at different times.
You can get reports of events, entries and exits to Geofences, fuel consumption, linkage of drivers, among others.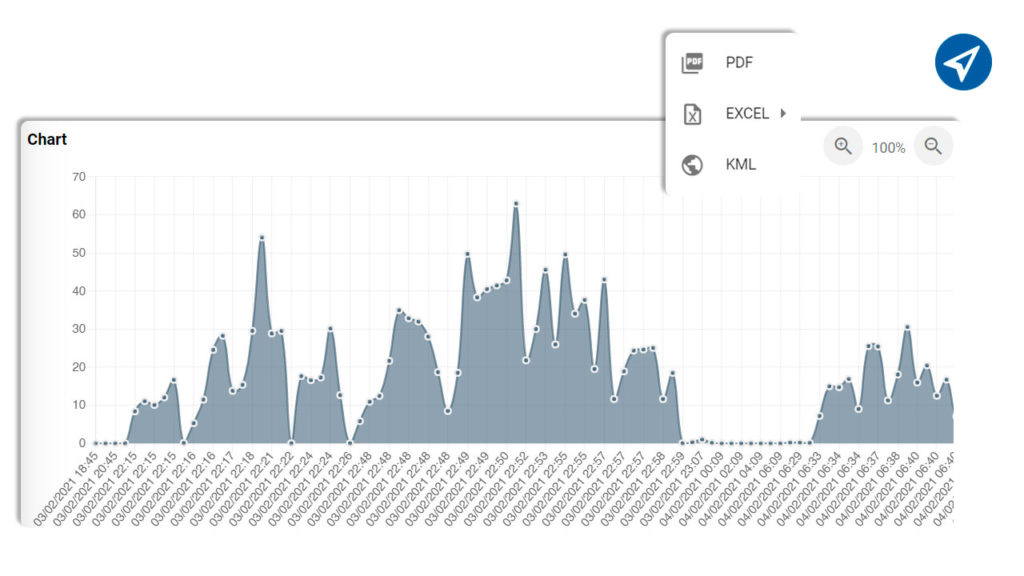 Competitive advantages of our tools
White Label Software
Being a white label software, it allows the client company, whether it be a GPS operator in their region or a direct client, to place their personal brand and have the technology, innovation and support of the DeltaTracking team.
Easy to use
We focus on the ease of use of the tools. The robustness of our system allows that once configured and verified, its benefits are obtained and periodic configurations are not needed, unless required.
Economies of scales
Our geographic region allows economies of scale that are not found in other companies, so the customer gets very good quality for a low cost.
Therefore, we can say that the union between GPS devices and DeltaTracking, makes the administration of cargo transport fleets to be easier and cheaper, generating savings in time, money and operation.