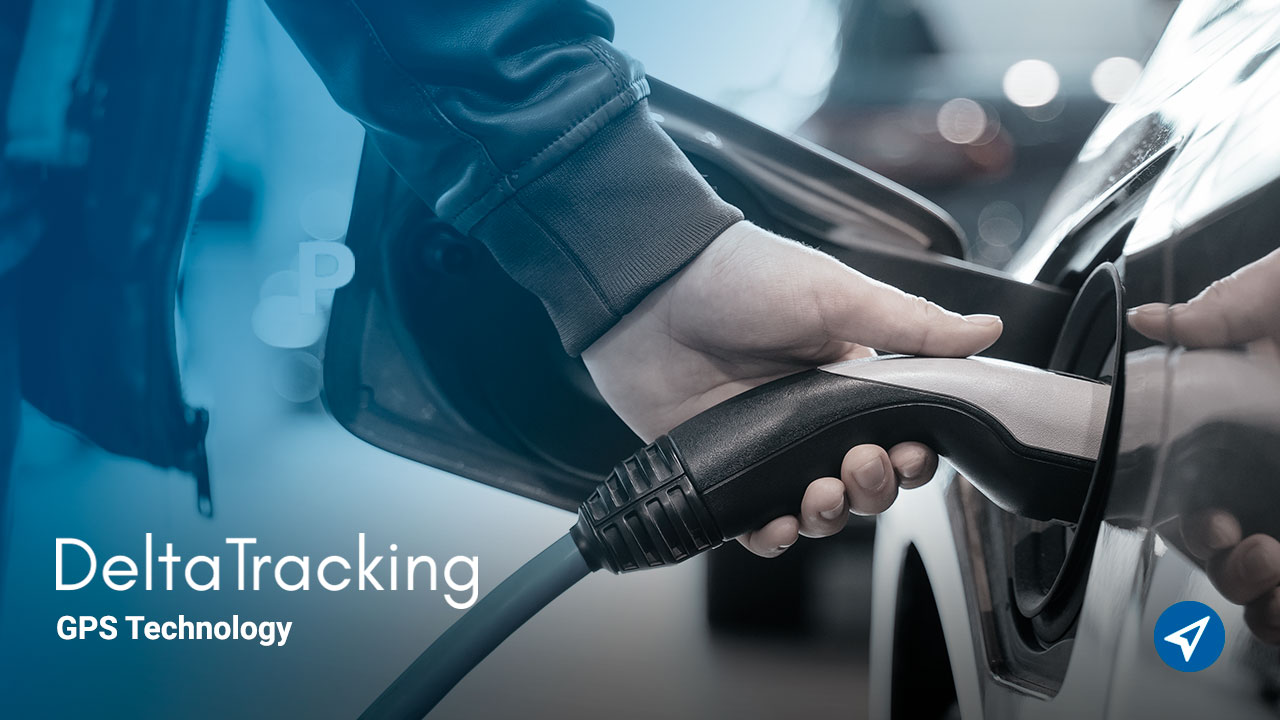 One of the strongest costs of any fleet is gasoline. For this reason, it is important to maintain effective monitoring of fuel consumption.
It is necessary to avoid by all means the cost derived from vandalism, theft and others, because there are always unscrupulous people who find ingenious ways to steal fuel.
The methods of fraud or theft of gasoline typically used are: the drain in motion; alteration of the odometer; take unplanned trips, among others.
While professional drivers know to save gas, others have poor driving practices that put more fuel than necessary. It is important to be able to detect them and take action to maintain a healthy fleet and costs.
DeltaTracking tools for fuel management
DeltaTracking has two direct ways of managing fuel:
Through a fuel sensor installed in tanks, which allows to obtain notifications in real time.
By means of a fuel consumption graph in reports.
If you do not have a fuel sensor, you can configure variables of tank capacity and average consumption, in order to obtain a reference value to contrast with measurements in the field.
Additionally, DeltaTracking has a free app to identify drivers, which allows combining consumption with drivers, and obtaining values ​​per driver.
Through a strategy of rotating units with drivers, it is possible to detect those pilots who have good driving practices and save fuel.
The main benefit of the tools provided by DeltaTracking is direct fuel cost savings. In addition, these tools allow the detection of a healthy team of drivers, as well as taking action with the rest.
Contact us:
Reports provided by DeltaTracking tools on fuel consumption
Analytics and reporting are key to decision making. With our tools you can obtain the following information:
Fuel consumption
You will be able to see the cost of gasoline in a certain time. As well as obtaining a consumption graph.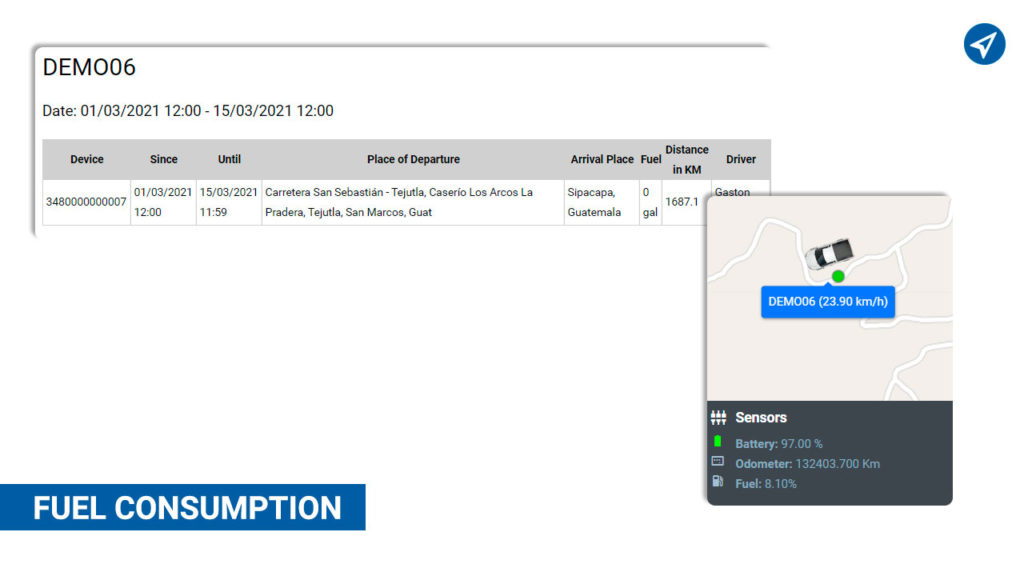 Event detail
It will allow you to see all the events and detect anomalies in the analysis time, as well as obtain the consumption graph.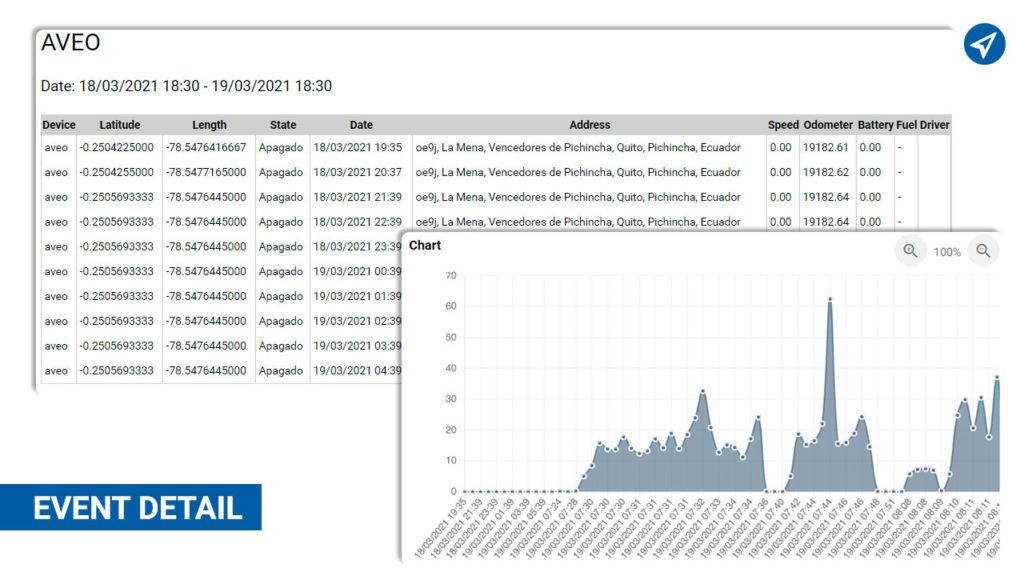 Driver login and logout
This report shows you the times a unit was in charge of a pilot. You will be able to contrast the fuel consumption in that time according to the driver.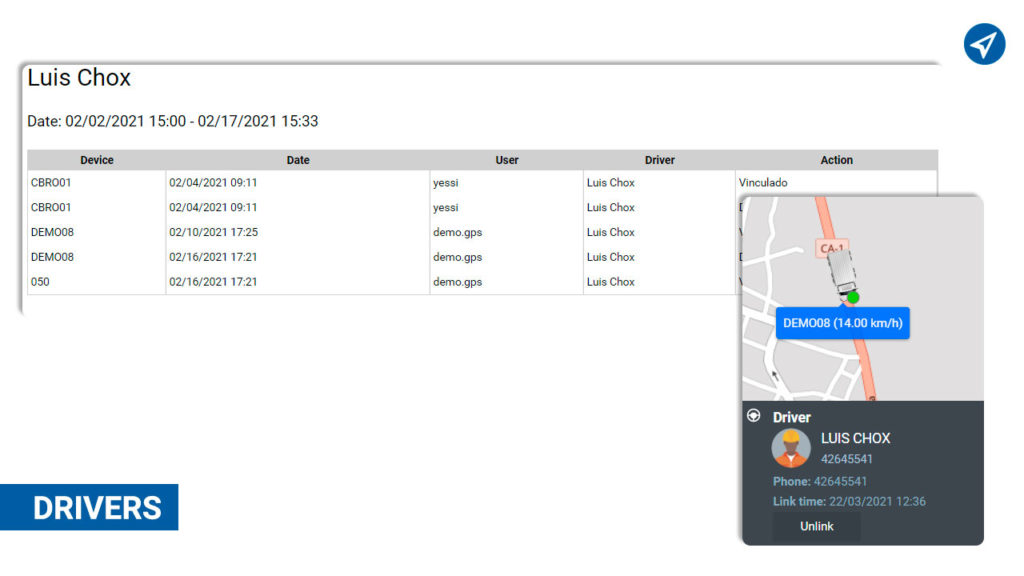 Trip detail
This option allows you to obtain the summary of trips and fuel consumption.
In this way, having a fleet management system can help you to ensure correct fuel consumption, as well as to have control of the other aspects of your fleet.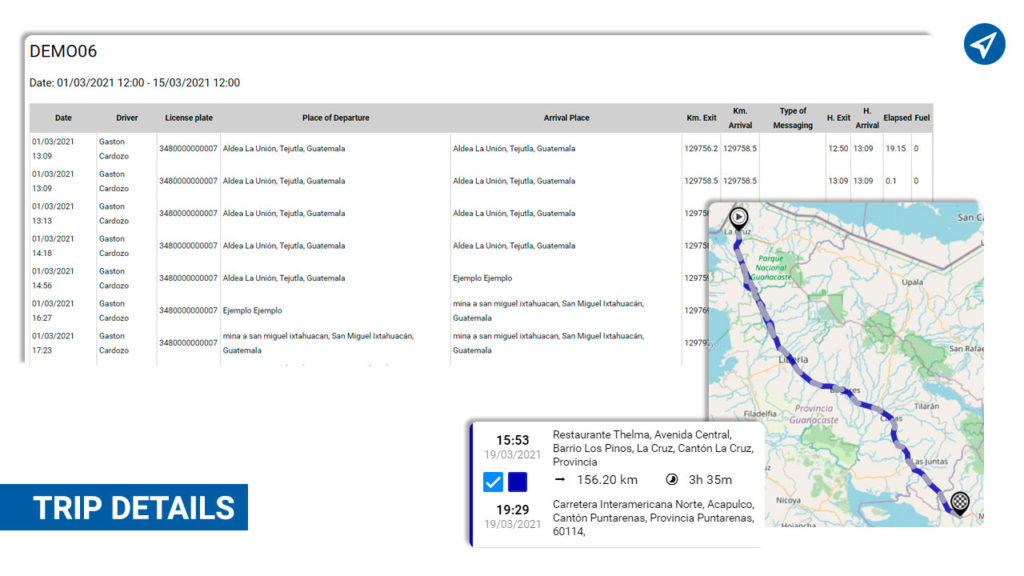 DeltaTracking provides you with effective advice and tools through the best technology. Contact us and save costs with our tracking platform. We put all the tools you need at your fingertips.