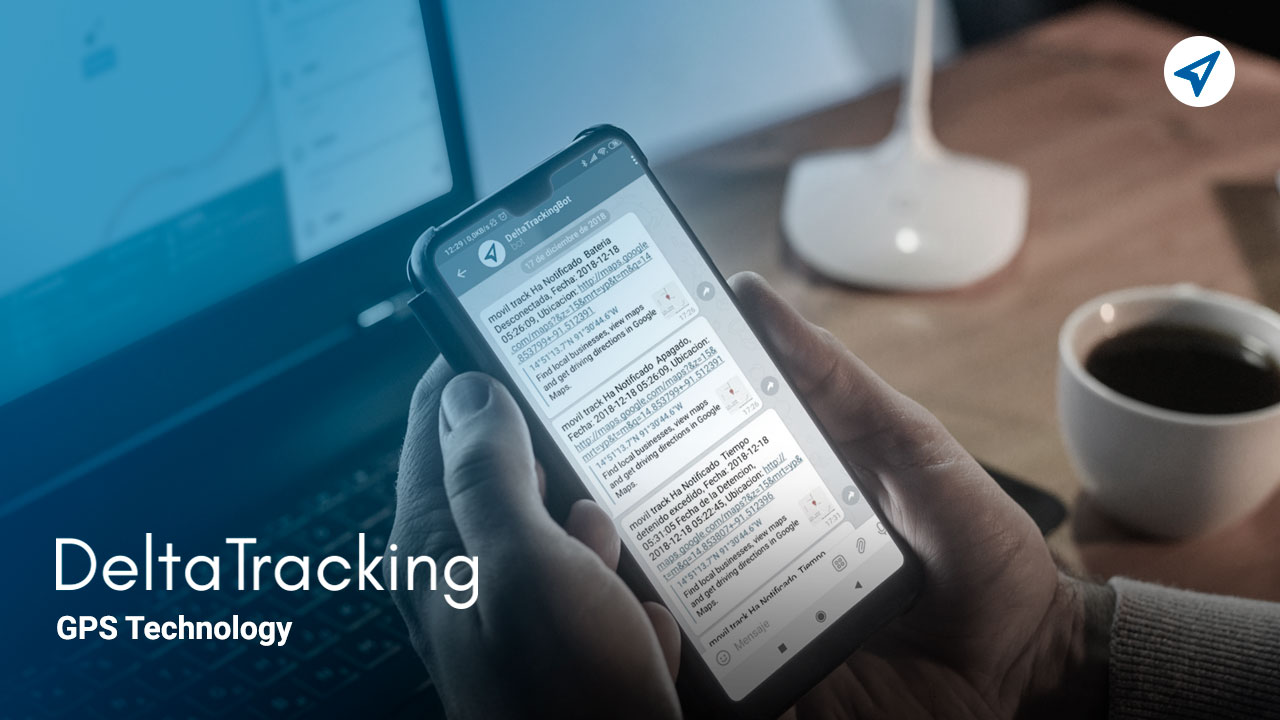 Control is achieved through instant notifications and alerts that arrive directly to mobile phones through the DeltaTracking platform.
This, through instant messaging applications, which allows them to be intuitive and effective. 
Vehicle management will be in control through alerts sent to the cell phone in any situation that arises.
How do instant notifications work on cell phones?
Alerts are sent over the Internet, through the Telegram application (Available for Android and iOS).
Within a DeltaTracking service called Bot.
In which the alerts configured by each device are received, throughout the DeltaTracking platform.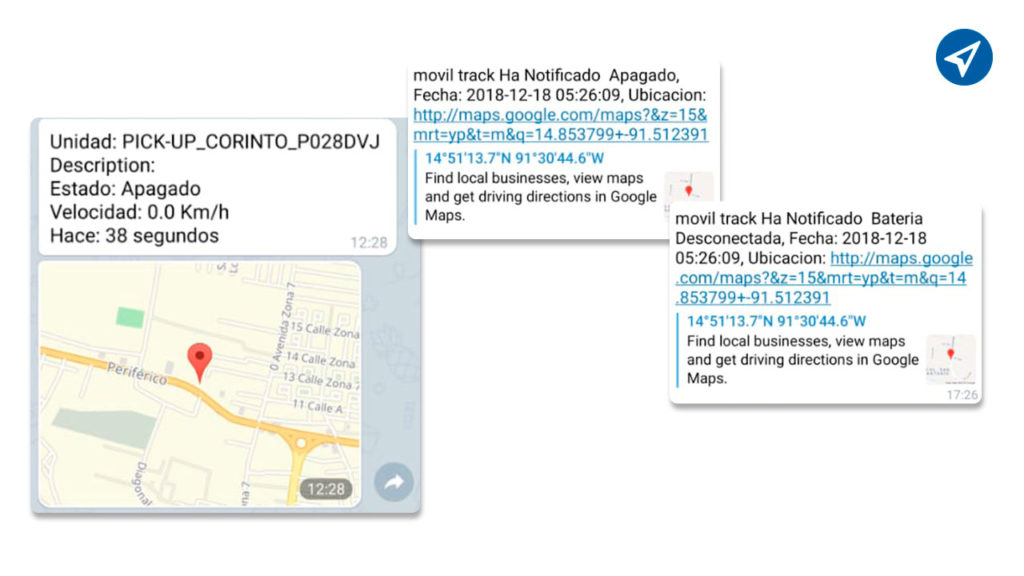 Types of alerts that I can receive in my monitoring company:
The types of instant notifications or alerts depend a lot on the events that the GPS device to use has available.
Among the most common we can mention:
On, off, speeding, battery disconnection, towing trucks, entry and exit of Geofences and / or Routes, activation of entrances, low battery, among others.
Time to receive instant notifications
The time in which you receive the alert will depend on the speed of the internet and the quality of the signal on the receiving phone.
But speaking of an average, we can say that the arrival time is less than 5 seconds.
Through the DeltaTracking platform I can control and receive instant notifications anywhere.
It is enough to have internet on the receiving phone, and be linked to a user within the DeltaTracking Platform.
Additionally, it also has a panel within the platform itself, to have additional control on the screen. 
Contact us:
A software adapted to your needs
For your GPS tracking and monitoring company to be successful, you must have real-time alerts.
Instant notifications arrive as alerts on cell phones in order to be in control of the company.
DeltaTracking offers you the best customer service, constant innovation, excellent prices, and the best support.