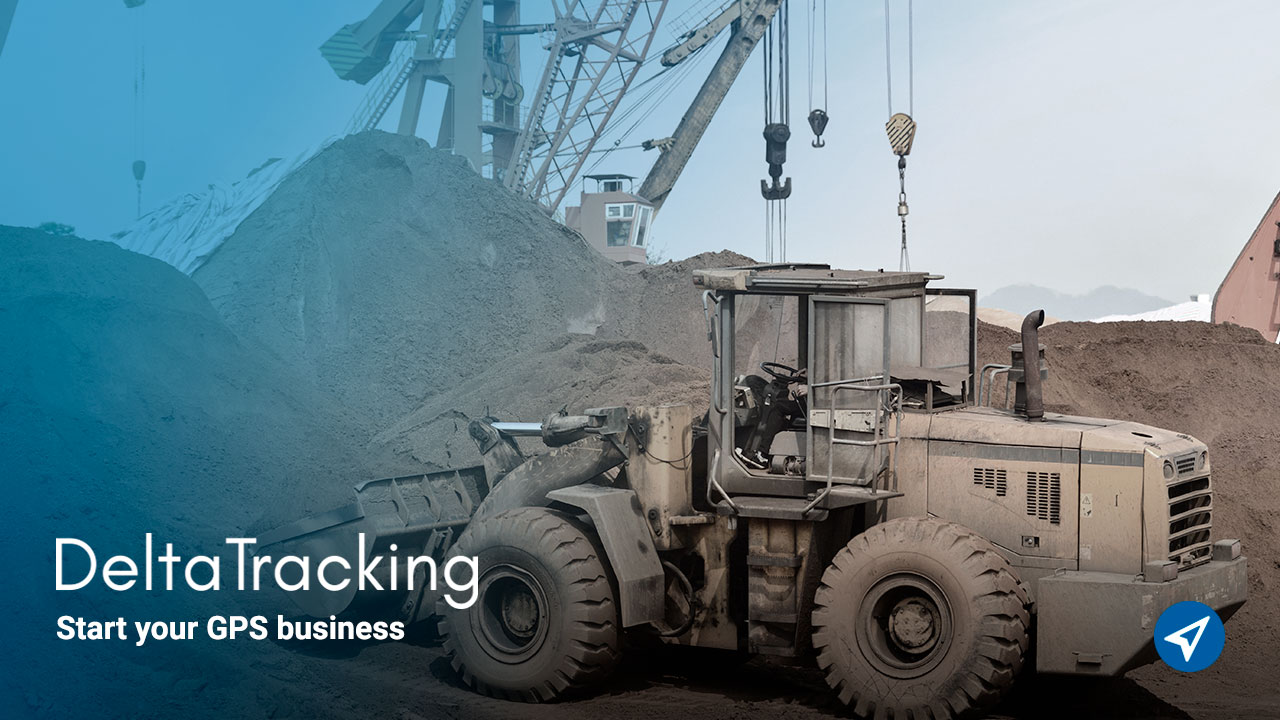 Devices in the construction machinery industry is often very expensive. Due to this, companies in the sector are looking for new ways to protect their investment. As well as executing the projects in the scheduled time. 
Some of the main technological innovations within the construction sector include the implementation of GPS tracking systems in heavy machinery vehicles, as well as the development of remote control and diagnosis systems. 
These systems allow the devices working conditions to be easily evaluated from a mobile, tablet or computer. You can obtain information in real time on the location, fuel consumption, work times, among others. In this way, resources are saved and the use of machinery is optimized.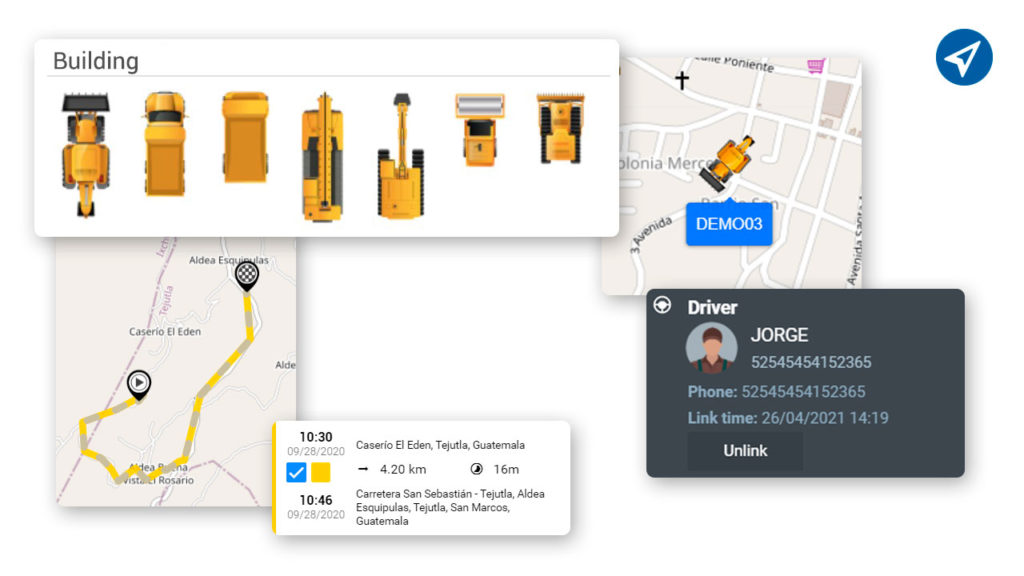 Benefits of DeltaTracking tools for construction machinery
A company needs to keep track of the use that is given to construction machinery, in aspects such as: driver, hours worked, speed, distance traveled, among others. That is why a fleet management system can be of great help.
One of the main benefits is that it allows you to easily obtain a report of the hours that the machinery spends on. The information on the hours worked is used by the companies to generate the collection for the rent of the construction machinery. Likewise, it avoids a physical visit to the place or paper processes.
In addition to keeping track of the hours worked by construction machinery, DeltaTracking complements the service by offering maintenance control. This tool allows managing them in a preventive / corrective or recurring way. In addition, it sends alerts when the date for maintenance is approaching. 
Contact us:
How do these tools work?
You must enter the web or GPS tracking platform to configure the necessary parameters. For example, if it is preventive or corrective maintenance, if it will be recurring, or if you want to evaluate it over time or distance. Then a previously created workshop is chosen or a new workshop or service center is created. Finally, the email addresses where the configured alerts should arrive are placed.
The alerts with the greatest functionality for construction machinery or heavy machinery are the following:
Battery disconnection
Towing truck/trailer
On and off
Upcoming maintenance alert
Low battery (from the device)
The use of all these tools is included when acquiring the rental service of the DeltaTracking platform. With them you can provide this service to your end customers and take advantage of the construction machinery market.
Contact us, it will be a pleasure to advise you and expand the information about our DeltaTracking tools.