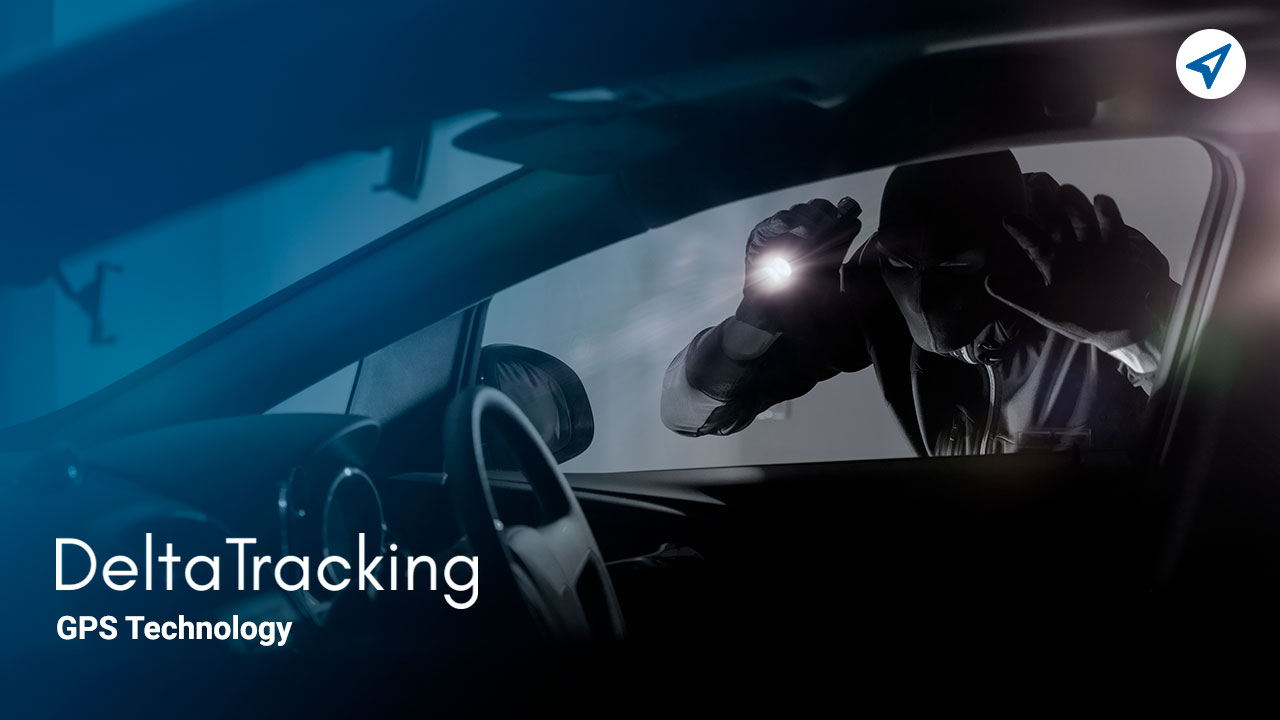 DeltaTracking tools offer you a solution to vehicular theft, supporting you in the recovery of stolen vehicles.
These tools allow you to know the status of the units in real time, be alerted, block units, and proceed with the recovery protocol.
Surely you know that time is extremely important in asset recovery, and getting ahead of criminal acts is even more so.
That is why the tool par excellence in the recovery of stolen vehicles is the GPS. This device allows knowing their location, and thus being able to react with private or national security elements.
Within the vehicle theft solution, DeltaTracking tools provide the basis for active location. As well as notifications about any event that is configured and represents a threat, in order to save time at the time of a dangerous situation.
Why implement a stolen vehicle recovery system?
A vehicle recovery system combines technologies for location, remote control and operation of private or public security forces. The objective is to recover vehicles that have been involved in criminal acts or are being forced to change from the indicated route.
Vehicle recovery is a necessary activity due to the rates of criminal acts against private property in different countries in the region.
As a solution to vehicle theft, there is the vehicle insurance modality, a preventive tool to recover part of the investment. 
However, there is a neglected and different niche, where prevention is not enough, and reaction is resorted to. For example, in situations of freight of goods or tools where insurance does not apply, etc. 
Contact us:
Functionalities of a GPS device, to protect the units in case of theft
Some functionalities that a GPS tracking device must have, to protect vehicles in the event of theft, are:
Real time location
Unlike some GPS alarms that configure them to send location only on demand, a GPS device configured to send its location periodically, allows you to keep track and configure rules in software such as DeltaTracking, to generate immediate alerts and react in time.
Robust device
There are different qualities of GPS devices on the market. Many of the inexpensive devices tend to fail in physical elements over time. They also do not have protection elements against current peaks and others. Imagine thinking that you are protected by a device and at the least opportune moment it fails. This generates attrition with your customers, losses for them, and distrust of the system and your brand.
Digital inputs and outputs
Part of the GPS recovery system can be the remote control of the protected units. For this you need to have outputs that connect to external devices and be able to remotely turn off the unit or lock it to avoid theft or unwanted activities with them. On the other hand, the inputs also allow you to obtain valuable information about what is happening with the units.
For example, door opening, hood opening among others. With these alerts it is possible to act with the protocol that has been implemented and avoid the loss of the units.
DeltaTracking tools, as a solution to vehicular theft
In vehicle recovery, there are two major variables: the tool and the physical recovery protocol.
The tools offered by our platform as a solution to vehicular theft are the following:
Real time alerts
Turning on, turning off, entering or exiting unauthorized areas, among others, are part of the solution that DeltaTracking offers you for the recovery of units, in case of vehicle theft.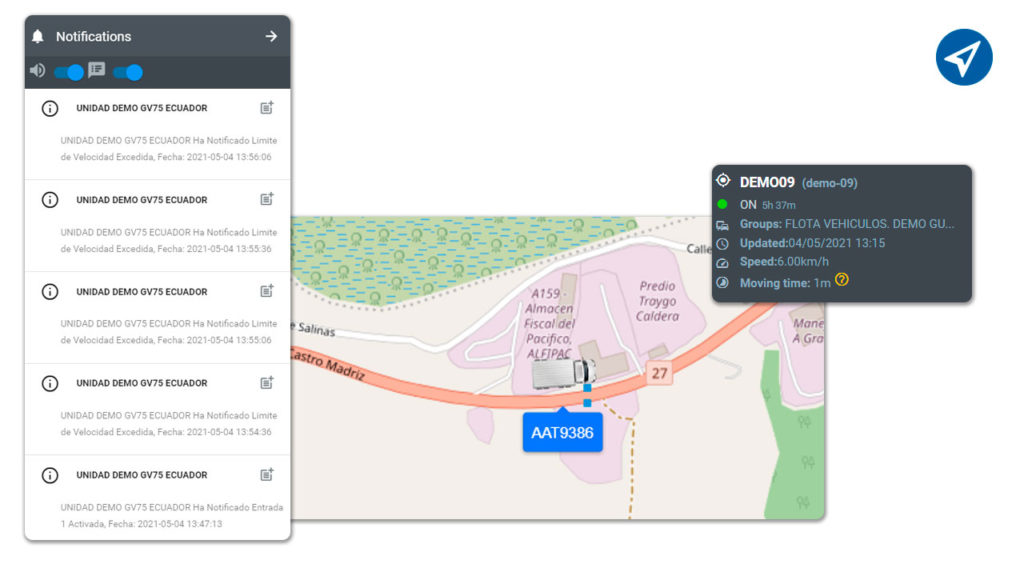 Send commands
Depending on the GPS device that is implemented, DeltaTracking has the option of sending commands to the devices. Such as shutting down, executing a reset, among others.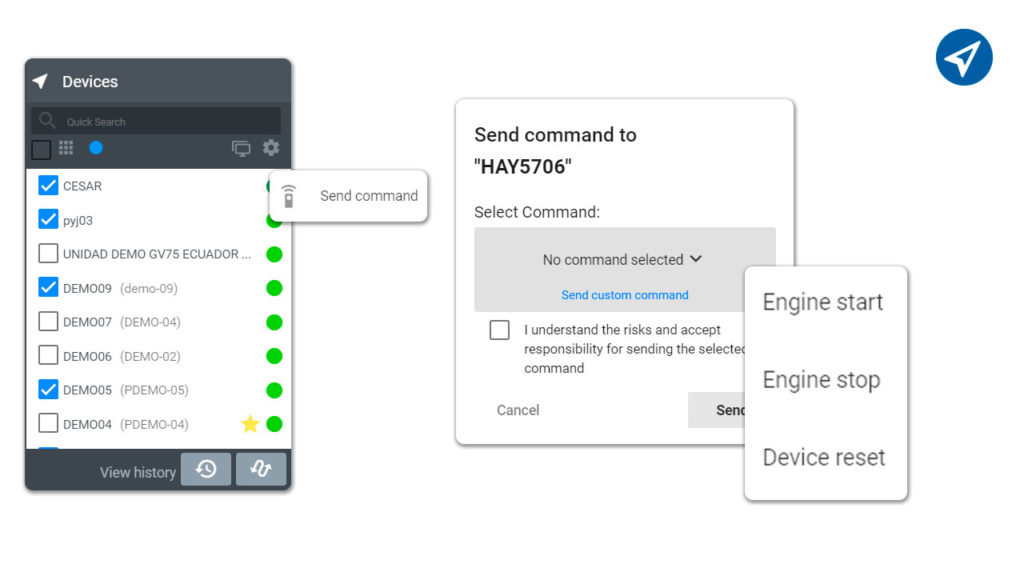 Sound Alerts
The monitoring center and the map have audible alerts when a priority event is detected. Among them remote shutdown, or panic button.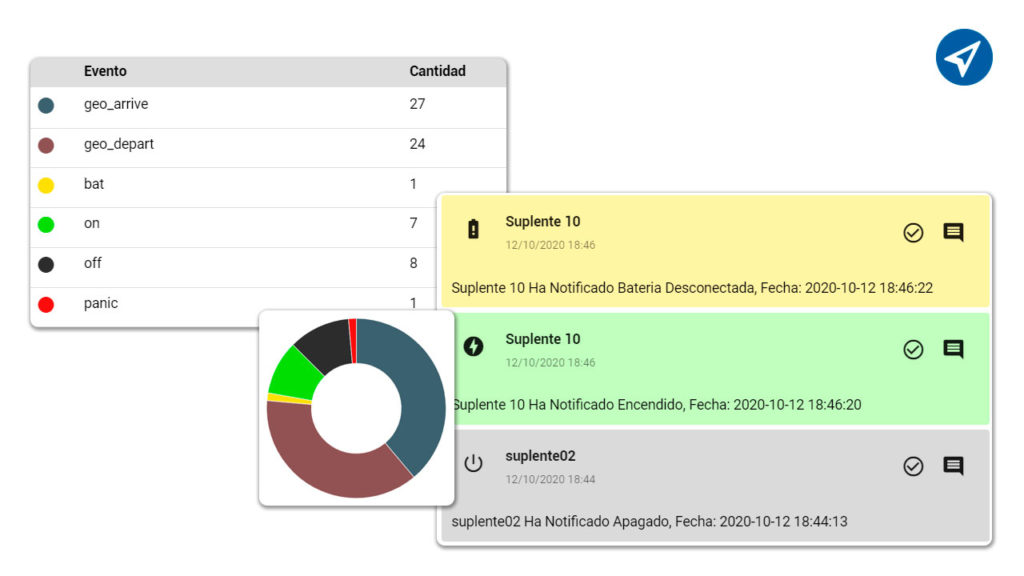 Multiple visible assets
With the multi-monitoring option, a monitor can have an array of vehicles in each of the spaces and thus verify any alert that draws attention at a glance, without wasting time and being able to react immediately.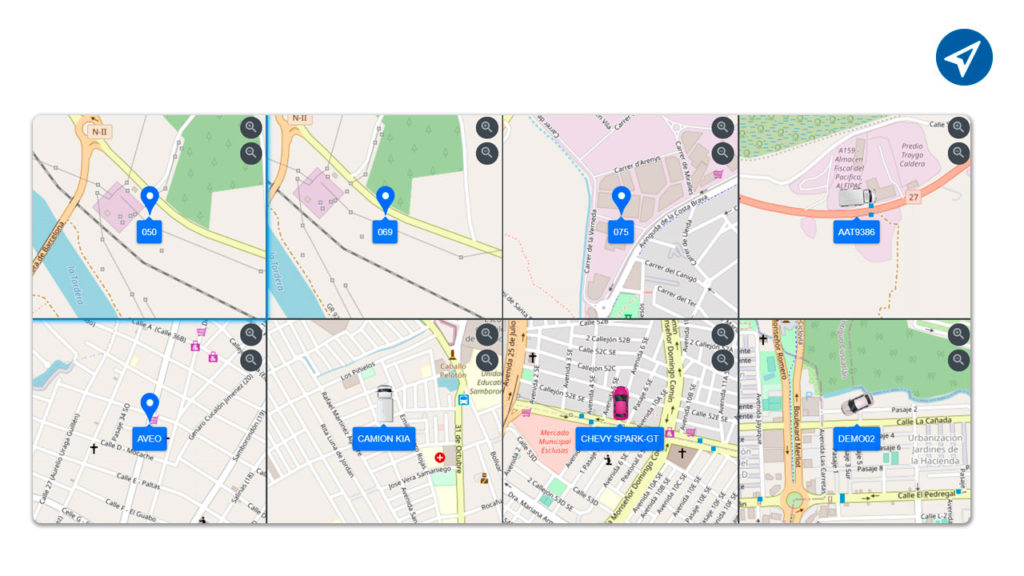 Operation of DeltaTracking tools, as a solution to vehicular theft
The recovery of a vehicle for theft is not the same as one for armed robbery. In the latter, discreet actions are required to avoid complications and even human losses.
DeltaTracking offers you a solution to vehicular theft.
Support with technological tools to be alerted and have a visibility at all times of the units. Both for monitoring companies and their clients.
This seeks to save time, which is very important in vehicle recovery. For its part, physical action is a procedure that each company has already studied in accordance with its country, laws, etc.
In the case of these tools, all notifications and reports are in real time and visible. They are not found in the reporting section, since the latter is post-execution analysis, and data verification. While the support tools for vehicle recovery are in real time.
To acquire these tools, you only need to have good GPS equipment such as Queclink or Teltonika in non-basic versions. With DeltaTracking all the tools are available from the start. 
If you want to start our free trial or request a Demo, contact us.