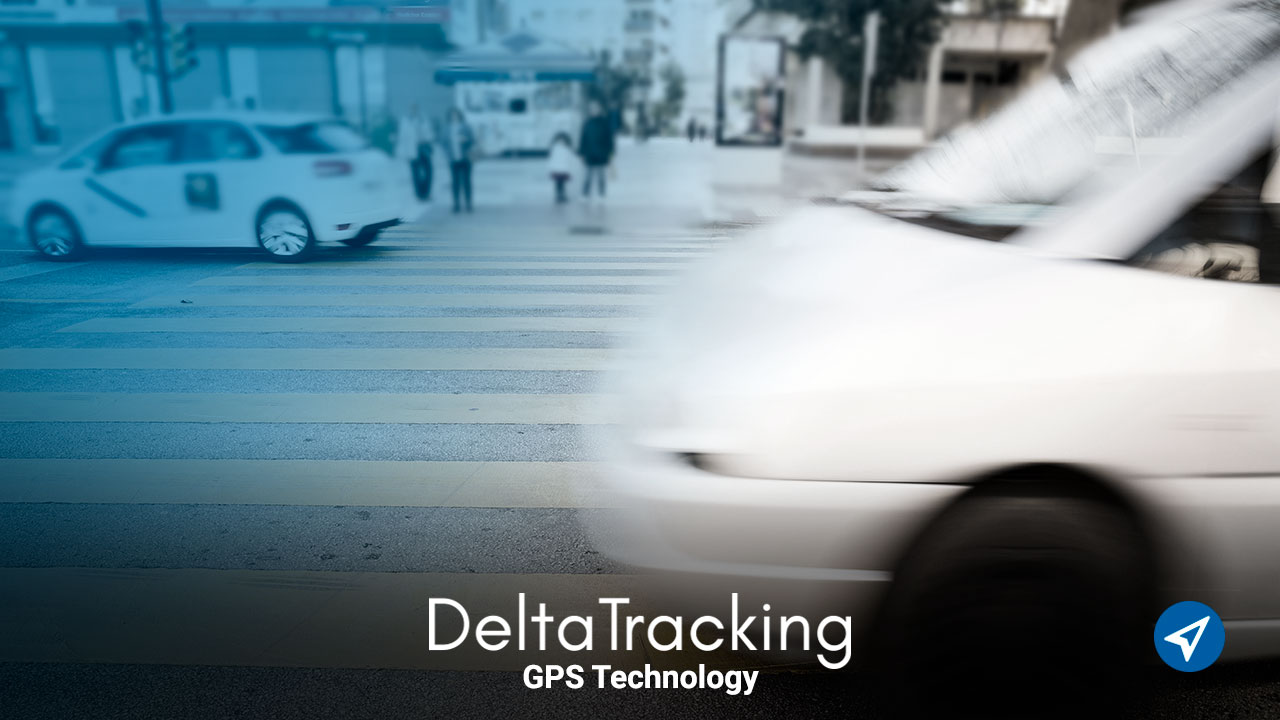 Controlling speeding is a challenge for logistics and transportation companies.
This type of control allows detecting when an asset exceeds the speed limit on the road. Or, the recommended limit for an asset to be safe.
The main objectives of speed control are to protect the integrity of the driver, the asset, as well as the integrity of a third party.
Among the benefits offered by speeding control through satellite tracking, we can mention the following:
Prevents and avoids expenses caused by mishaps 
Avoid bad driving practices in drivers 
Proper driving behavior extends the life of tires, engine, etc. 
Avoid expenses due to fines, by exceeding the allowed speed 
Contact us:
DeltaTracking solutions to avoid speeding
Most GPS on the market have an internal accelerometer that is responsible for measuring speed periodically. When the configured limit is exceeded, it generates and excess event. 
DeltaTracking promptly offers two benefits to avoid speeding.
First, it generates alerts when the limit configured internally in the GPS is exceeded. It offers a speed control based on a limit, placed within the configuration of the vehicle on the platform.
You can also get a scheduled report or on the spot. This report shows the speeding that the fleet has had, and even allows a graph of them to be obtained.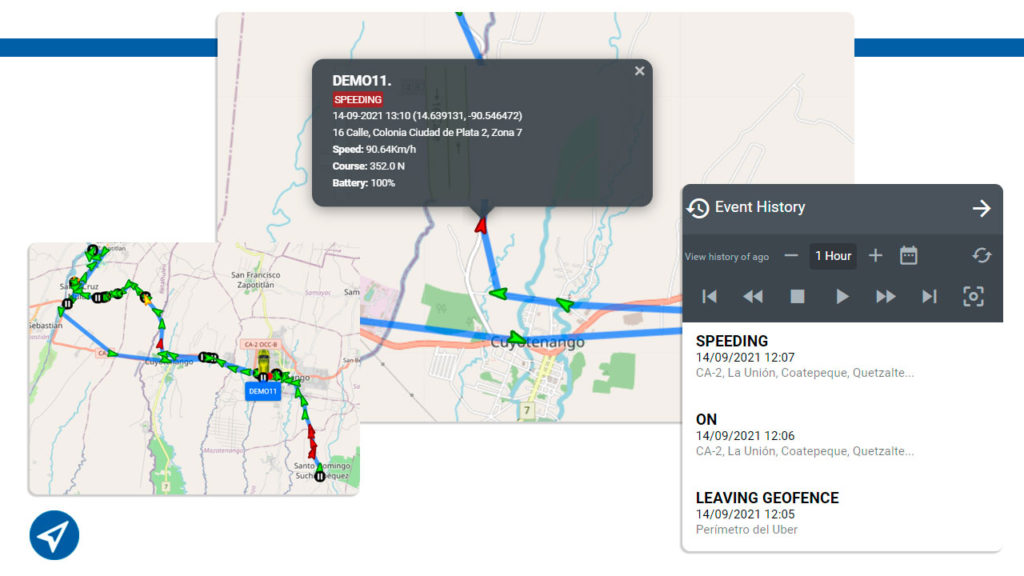 How to configure speed limits and alerts on the DeltaTracking platform?
First you have to define what type of speed limit is going to be used. The one that generates the device itself, or the one that is configured in the platform.
In case of choosing the second option, the steps to follow are the following: 
Enter device configuration 
Find the field called "Maximum Speed" 
Place value in Km/h 
In the rule selection options, check the "Speed" box to be able to receive speed alerts 
When registering an excess of speed, an alert will be sent through the configured channels (Telegram, email or on-screen alert panel). The alert indicates the time, date and place where the excess was recorded.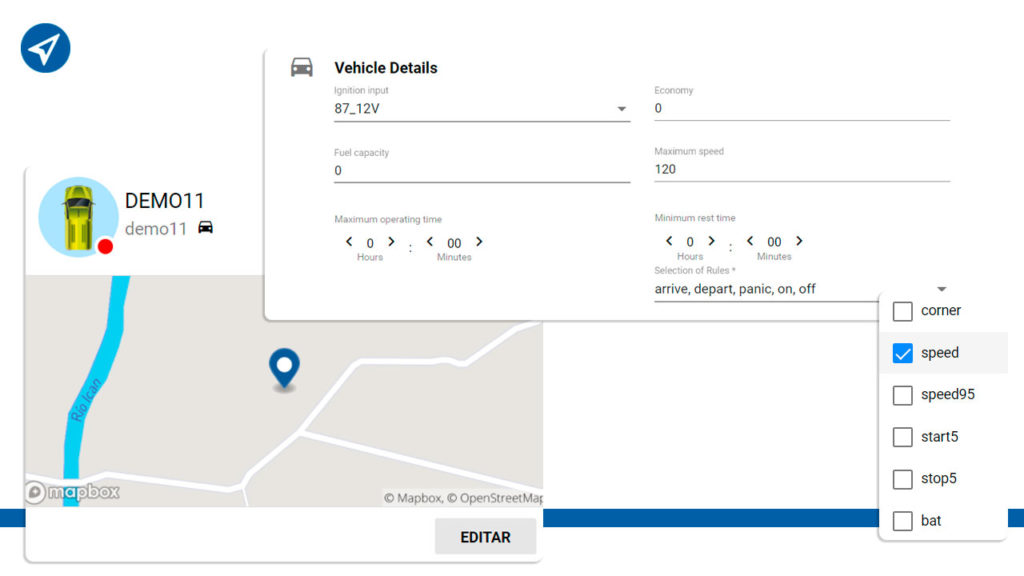 DeltaTracking Speed ​​Control Reports
The DeltaTracking management platform allows you to easily generate personalized reports on driving speed.
The Speeding report allows you to observe a history of the places, with the date and time where the configured speed limit was exceeded.
Also, it shows how long the speeding lasted. With the report analyzer, you can know if it was probably only to overtake another vehicle, or if it was continuous and repetitive.
Having these types of controls will help improve decision-making and draw attention to drivers who violate established speed limits.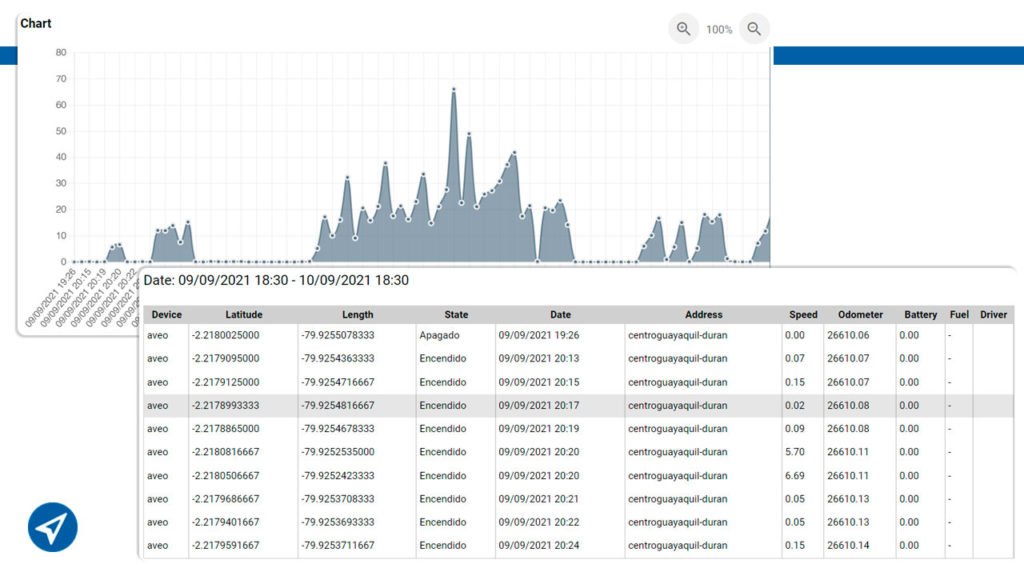 For more information about the features offered by the DeltaTracking GPS tracking platform, contact us and an agent will advise you on the best option for managing your units.