BLE temperature sensors are used to wirelessly monitor room temperature.
These sensors generally send the information to a GPS device and measure the temperature in real time.
In addition, they can detect rises and falls in temperature, according to the configured parameters.
By its acronym in English, BLE stands for Bluetooth Low Energy.
It is a special version of Bluetooth, with a versatile technology and with great potential.
One of the pioneering brands in the implementation of these devices has been Teltonika.
This company has several models such as the FMB910, which has compatibility with BLE sensors.
Additionally, there are other companies that have devices with the same compatibility. Among them: Queclink, DCT, TopFlyTech, etc.
The most trusted brands of BLE temperature sensors include: Minew, Boolean, Bryton, Escort, and BlueSense.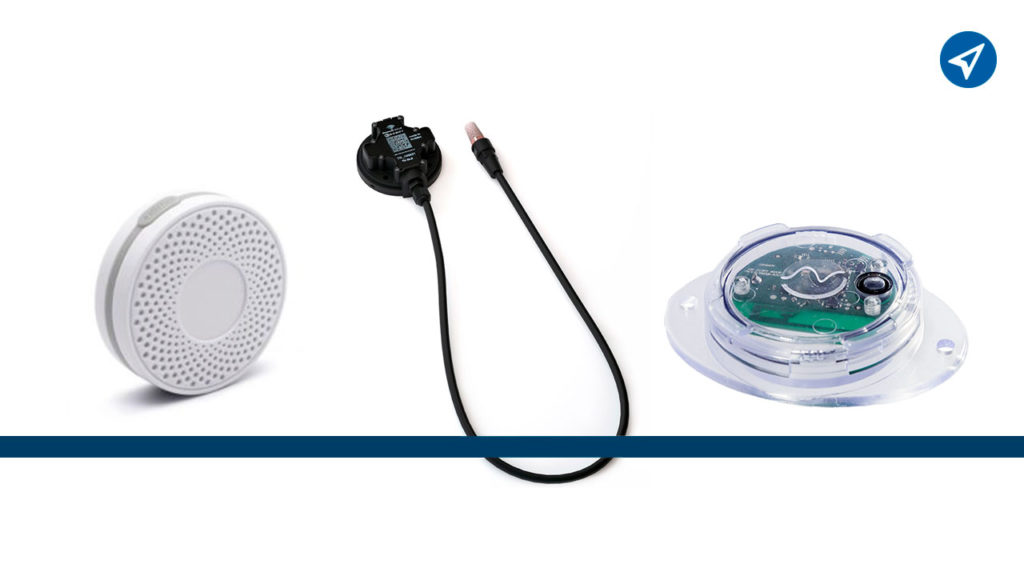 Features and operation
The main characteristic of BLE sensors is that, as they are wireless, they save installation work and materials.
Additionally they have a low energy consumption.
These sensors are normally configured using NFC (Near Field Communication) technology. Which is done through a Smartphone that has this technology.
Subsequently, they are linked through the configuration to a GPS device that has data transmission and reception via BLE.
In case the temperature goes out of the allowed ranges, they send an alarm, notifying it in a timely manner. Thus facilitating the decision-making process.
BLE sensors are typically IP68 certified for use in extreme environments.
They also have quality control certificates, such as UNE-EN 12830-2000.
Contact us:
Advantages and disadvantages of BLE sensors
In case the temperature include the following:
Easy installation without wiring
Low energy consumption
Easy configuration through a Smartphone
Up to 500 meters of communication distance in free field
Low cost
On the other hand, these devices also have the following drawbacks:
When the internal battery runs out, which lasts approximately 300 days, it is necessary to change the sensor.
Only support BLE communication type, no other technology
BLE sensors are purchased separately as they are listed as additional accessories on all GPS devices.
They are mainly used in cold chain logistics. Such as freezers, refrigerators, transportation of flammable, temperature-sensitive cases, among others.
These sensors allow the temperature at which the merchandise is transported to be monitored at all times.
By doing so, it is possible to ensure that the optimal conditions for its correct conservation are met.
If you want more information about BLE sensors, contact us and we will gladly expand this information.