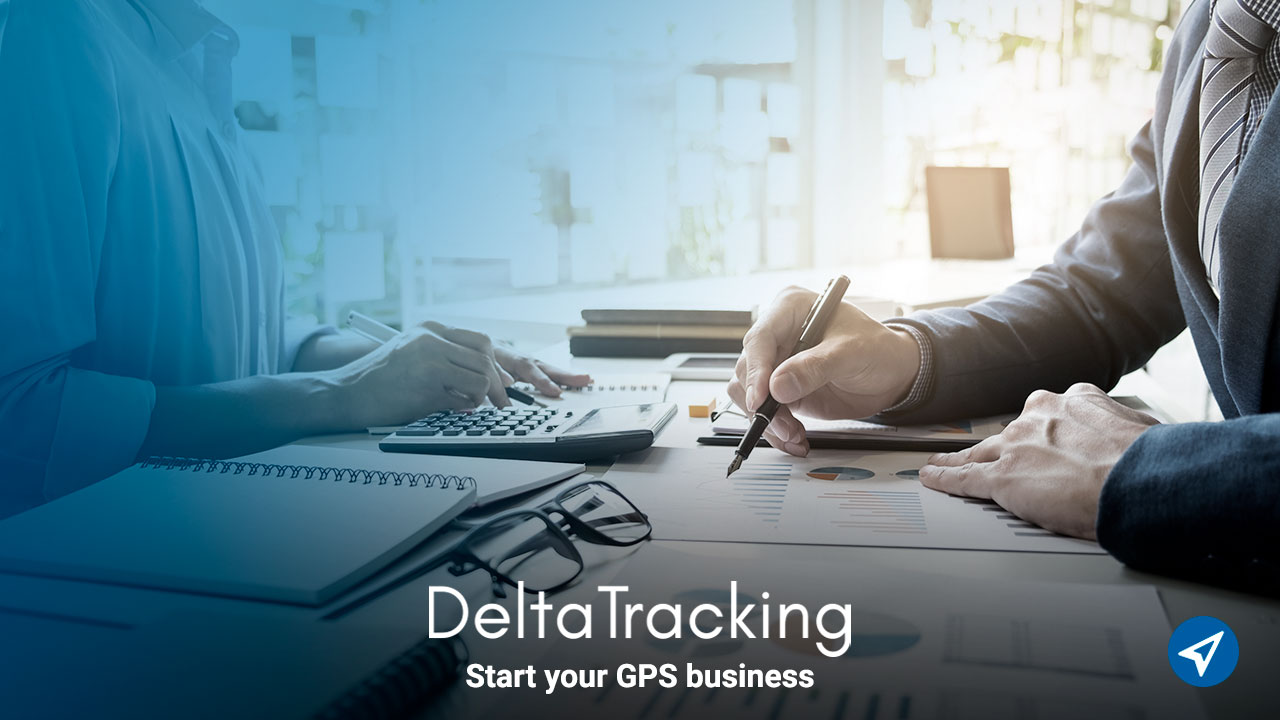 DeltaTracking offers a business GPS platform that meets the international standards for satellite tracking.
It offers the best technology and multiple tools that make the GPS tracking task easier.
It also ensures that the monitoring time is optimized to the maximum.
Our platform provides complete solutions with low costs for B2B services. In this way it guarantees the profitability of the business.
On the other hand, for our clients' clients, we offer solutions that can be applied to many lines of business.
These include: transportation, delivery, sales force, distribution, government entities, etc.
Main benefits of our GPS platform for companies
The strongest point of the DeltaTracking platform is undoubtedly its quality / price ratio.
The main benefits that we offer as a service are the following:
Constant innovation to be at the forefront of the needs that the market demands
Accessible prices to be able to undertake successfully High quality support in Spanish and English
Contact us:
Administrative advantages
Through our GPS platform for companies, you can keep track of the units that each client has.
It is also possible to generate consolidated reports of all units. As well as scheduled unit reports, and report directly to your email.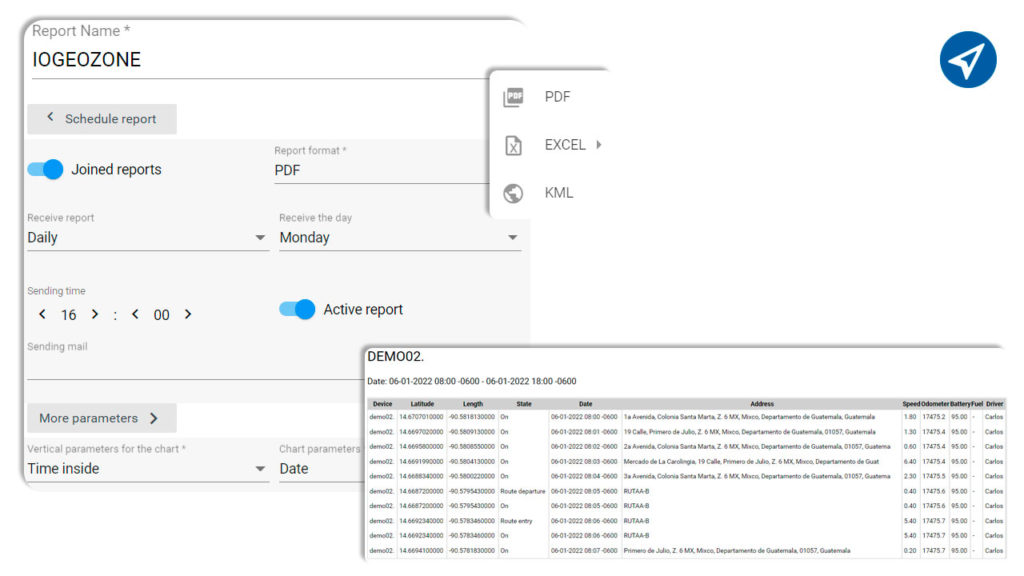 Advantages at the operational level
DeltaTracking offers intuitive handling of the platform.
It also allows the creation of Geofences to register points to visit.
Moreover, through management reports, the number of points visited, time of visit, among others, can be validated.
On the other hand, our GPS platform for companies allows you to keep track of preventive and corrective maintenance. As well as
receiving alerts when they approach.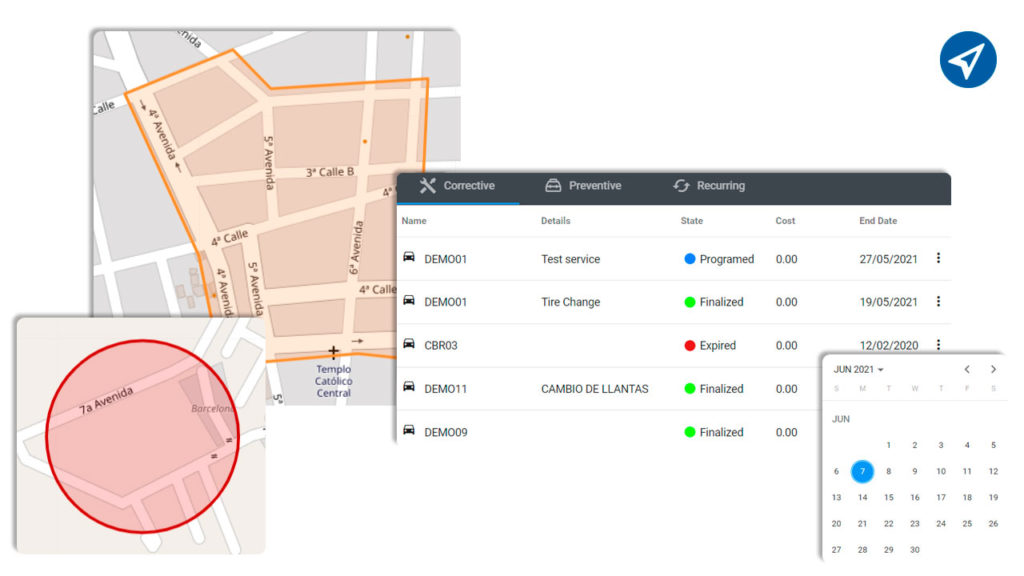 DeltaTracking tools that optimize times and operations
The tools of our GPS platform for companies help our clients in their times and operations with the following:
Ease and speed when registering a new account, user, device, group, report, driver, etc.
It also has scheduled reports, which facilitate the collection and delivery of information to customers automatically.
An intuitive platform, therefore it does not require a large induction for new clients.
It has instructional videos, YouTube channel and operation manual. Having these tools available, our clients can provide that information to their clients and consequently, reduce the amount of support being needed.
Additionally, it has a notes section. Which allows customers to keep a log of the updates that are made in each service performed.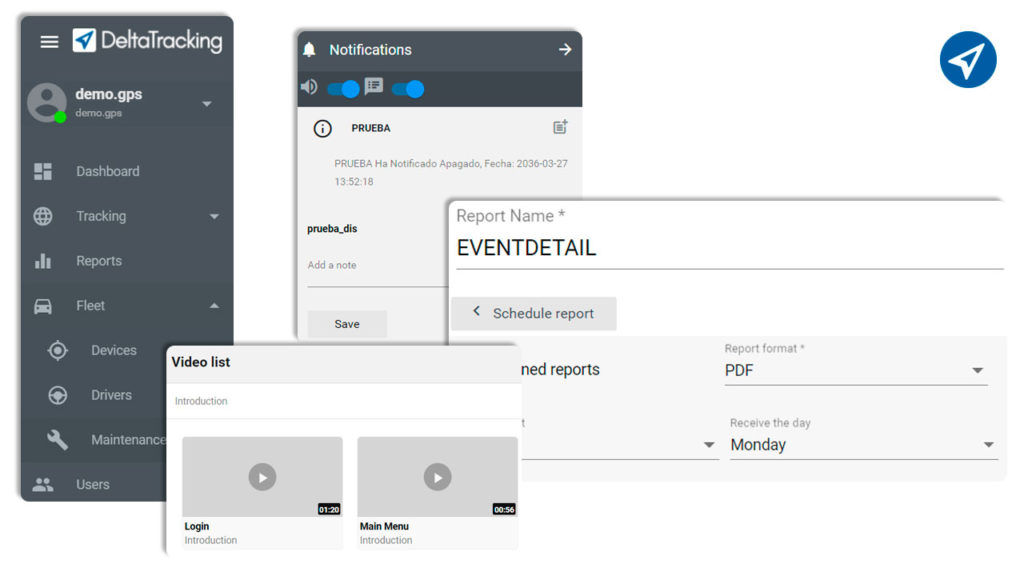 DeltaTracking tools that optimize investment and save capital
In terms of saving and optimizing resources, our GPS platform for companies offers the following benefits:
It has control of the distance traveled and fuel consumption reports can also be generated.
It has compatibility of fuel sensors, with which a great and objective saving in gasoline is achieved. Which represents the highest operating expense of transport companies.
Consequently, it is possible to optimize and save resources.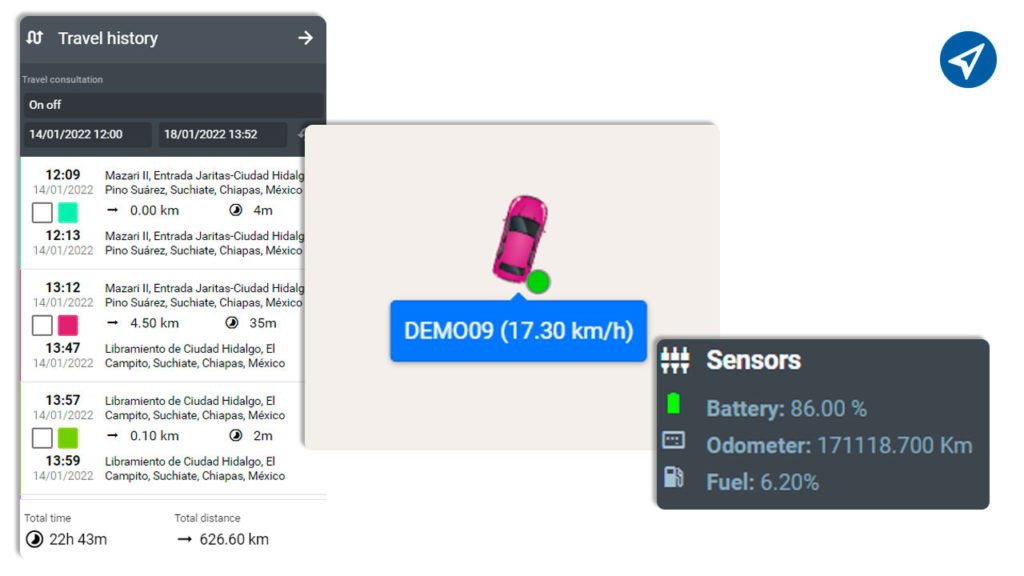 Support and endorsement of our GPS platform for companies
The DeltaTracking platform offers its clients the following support and backing:
100% servers in the cloud, to guarantee the information of our clients.
A large team of developers in charge of guaranteeing the stability of the platform and offering constant innovation.
High quality Spanish / English support.
Availability of up to 3 months of history.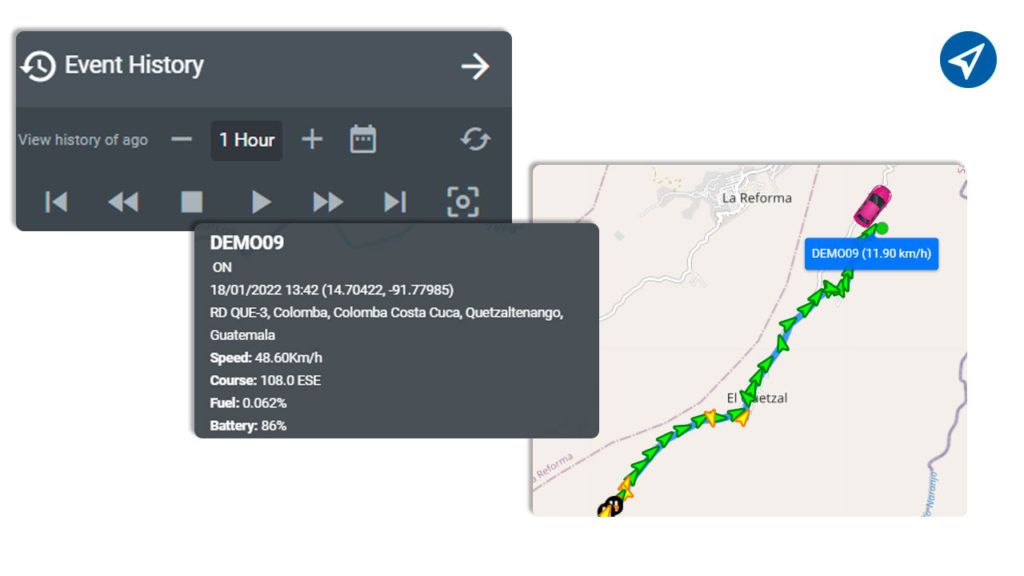 Hiring of our GPS platform for companies
To support entrepreneurs who are starting their satellite tracking business, DeltaTracking has plans available from 15 units. These can be on a monthly or annual basis.
Additionally, DeltaTracking offers plans for large companies, with special costs, depending on the number of units they have.
The requirements for contracting the GPS platform for companies are the following:
Have initial knowledge about GPS devices. If you do not have this part, DeltaTracking can advise you at no cost.
At the time of contracting the service, a domain or subdomain of its own is required, to provide access to the platform. It is also necessary to have an SSL certificate for that domain or subdomain.
Have the name or logo of your company. However, advice can be provided in this part.
Confirm the number of units at the start and the plan to handle.
At DeltaTracking we provide you with effective advice and tools through the best technology in GPS tracking. Our eight years of experience in the market support us.
Therefore, by hiring our GPS platform for companies, you get all the benefits of most platforms on the market, consolidated in DeltaTracking.
These include: affordable prices, useful features, advice, personalized support and guaranteed innovation.
Join the experience of our white label monitoring software.
Contact us and start today with our free trial, or request a Demo.