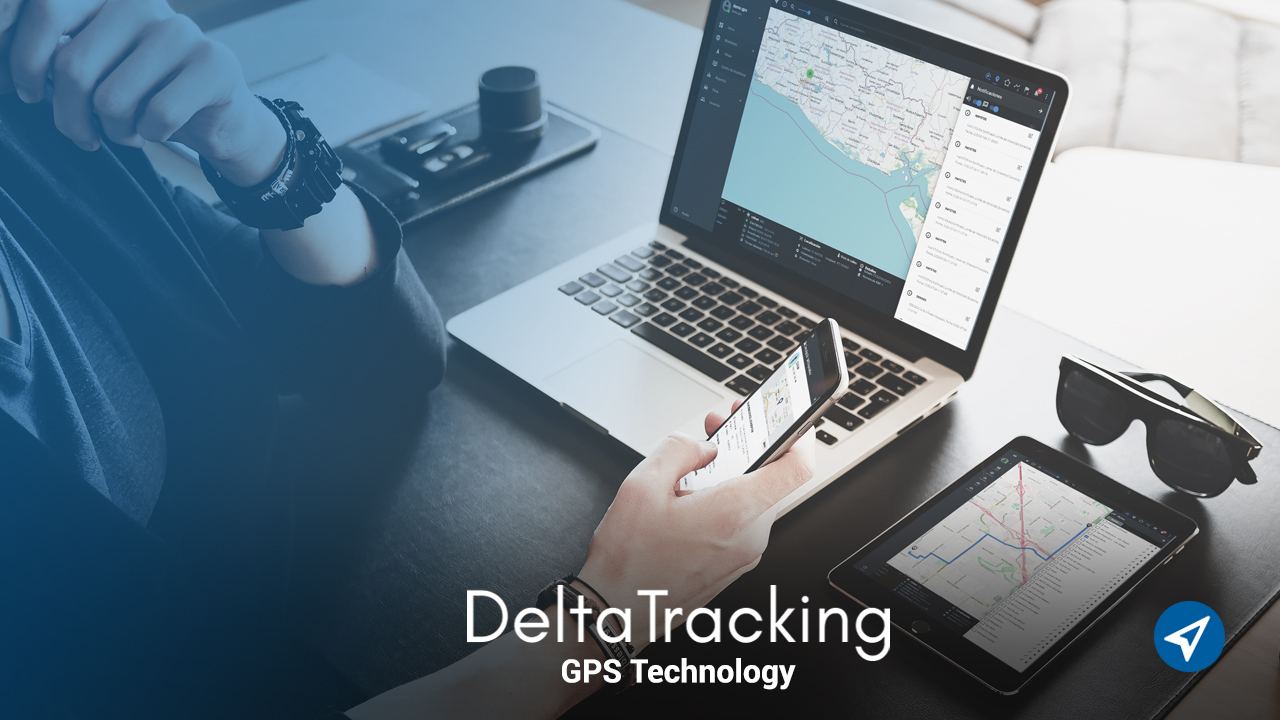 We recently added the temporary link to share location to our platform.
This functionality allows you to view the location of one or more units in real time.
The greatest benefit provided by the temporary Link service for sharing is to be able to give location access to third parties, without compromising the security of the account.
The only one who has permission to select the units that need to be evaluated is the administrator; as well as the determined time of the validity of the link.
Likewise, anyone who has the link already generated will be able to access the tool.
What data can the temporary link display?
In addition to the location of the device, you can view all the data sent by the vehicle in real time. Among them are the following:
Last update time
Orientation
Speed
Direction
Sensors connected to the device
If the device has several sensors, all these data will be presented in the Monitoring-map module of our platform.
The temporary link to share, does not provide any type of access to modify or delete data. Neither, access to evaluate movements of previous dates.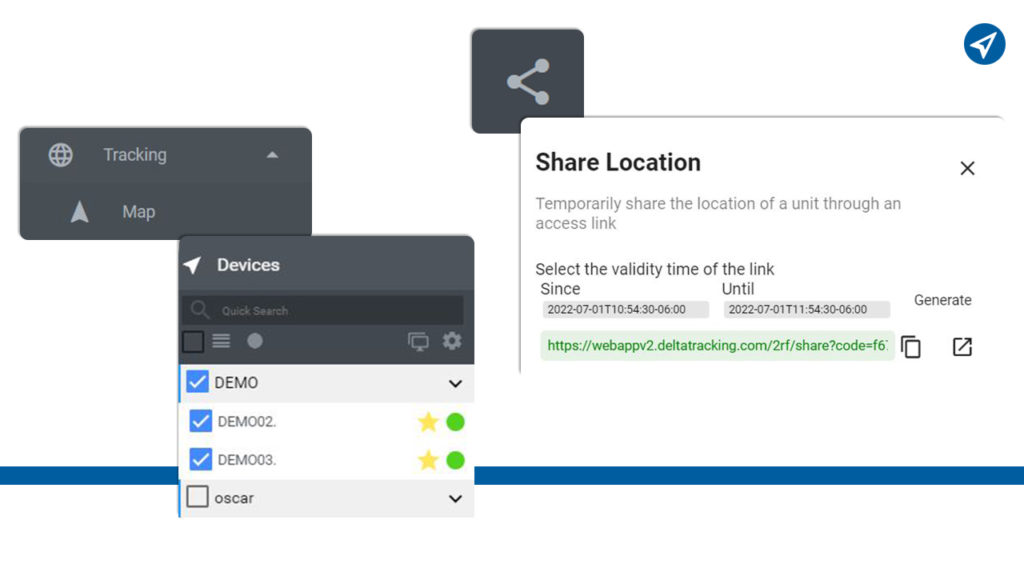 In what cases is it used?
The temporary sharing link can be used for example in packages; in order to give the end customer the temporary location of their order.
It is also used by vehicle rental companies, insurance companies, among others.
Steps to share the temporary link
Enter the Monitoring module, Map section, on the platform
Select the units you want to share
Look for the share icon
Enter the start date and end date of the link
Once it reaches the date and time set, it stops working.
At DeltaTracking we are always at the forefront of GPS tracking.
We integrate all the tools you need for your vehicle management.
Hence you can have better control of your units and know their location in real time.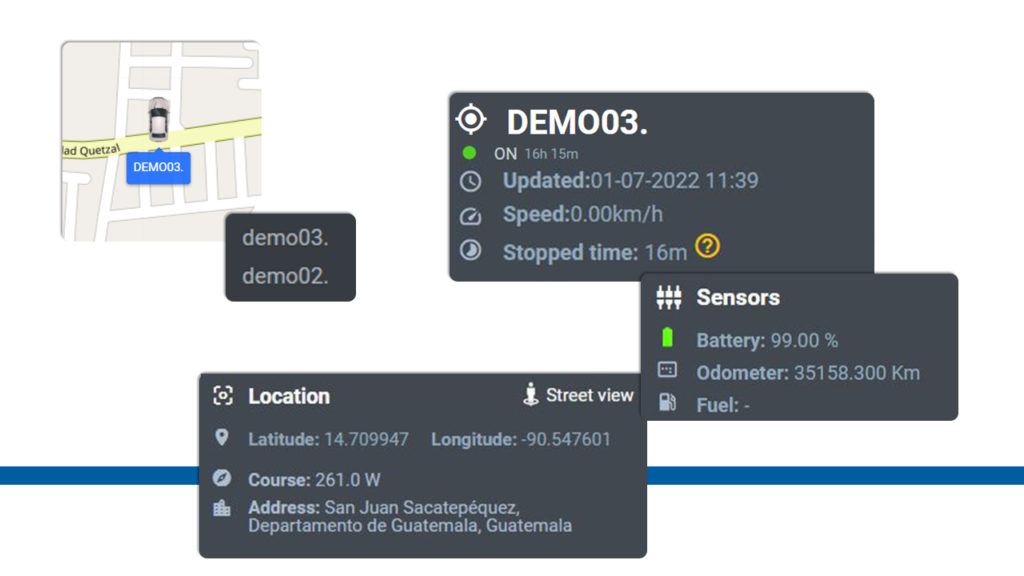 For more information about the use of the temporary Link to share, contact us and we will gladly provide you with more information.