Part of the constant innovation that characterizes us is the White Label GPS Applications (App's White tag) that we have been developing at DeltaTracking.
These Apps are a complement to web software, and allow greater performance in business tasks, increasing productivity and profits.
When we talk about White tag or White Label, we refer to products or services that can be personalized or homologated with a company's brand.
DeltaTracking is distinguished by being a "White Tag" company, oriented to B2B (business to business), for which it provides the service of personalization of the Apps in the visual part.
The direct benefit that these White Label GPS Applications offer is that they can be managed with your personal brand, to achieve a greater brand identity with your customers.
Contac us
DeltaTracking White Label GPS Applications
We currently have two White Label:
GPS Monitoring
This App provides all the options available on the WEB platform. It allows access to the DeltaTracking platform without having to repeatedly enter the access credentials, and keeps the session open for a long time.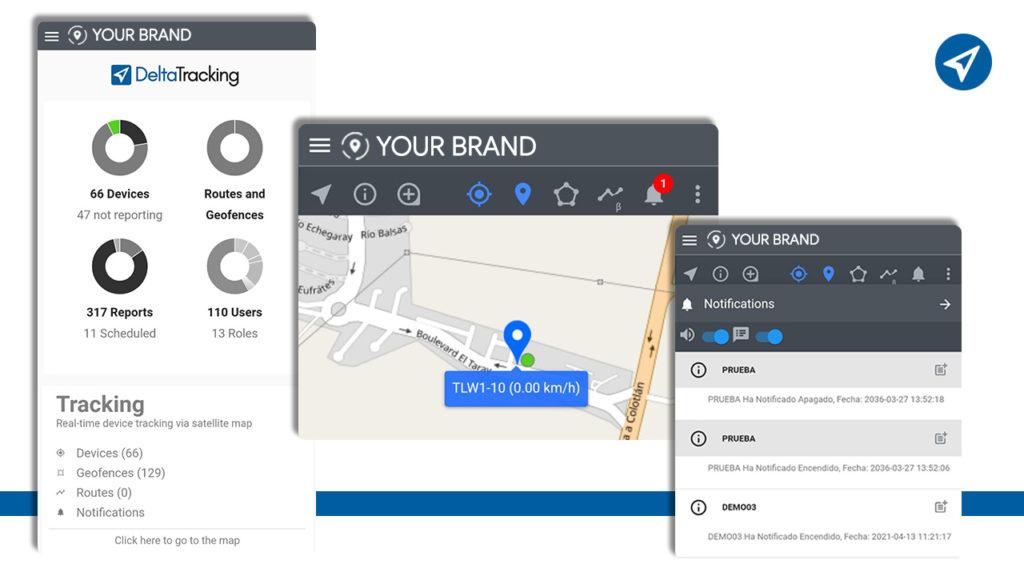 EZ-GPS
This application is more oriented to the final clients, that is, the clients of our clients. It is versatile, intuitive and safe for vehicle monitoring.
Its main features include: push notifications, real-time monitoring, history query, custom settings, among others.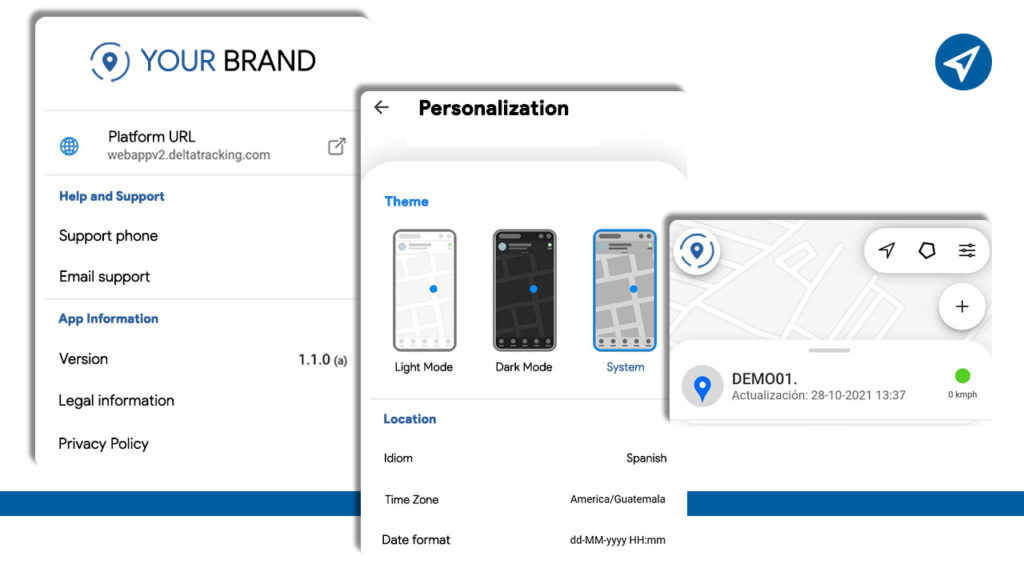 These DeltaTracking GPS tracking Apps can run on both Android and iOS operating systems. Although it should be noted that authorization in the Apple store takes at least a month.
DeltaTracking GPS Tracking Apps are aimed at facilitating use on mobile devices.
In order to access the customization of these applications, the main requirement is to have at least 250 active units on the platform.
The use of our personalized Apps has a monthly maintenance cost in each store and an initial development cost. This will depend on which and how many applications you want to obtain.
To learn more about our White Label GPS Applications, contact us and our advisors will gladly provide you with more information.