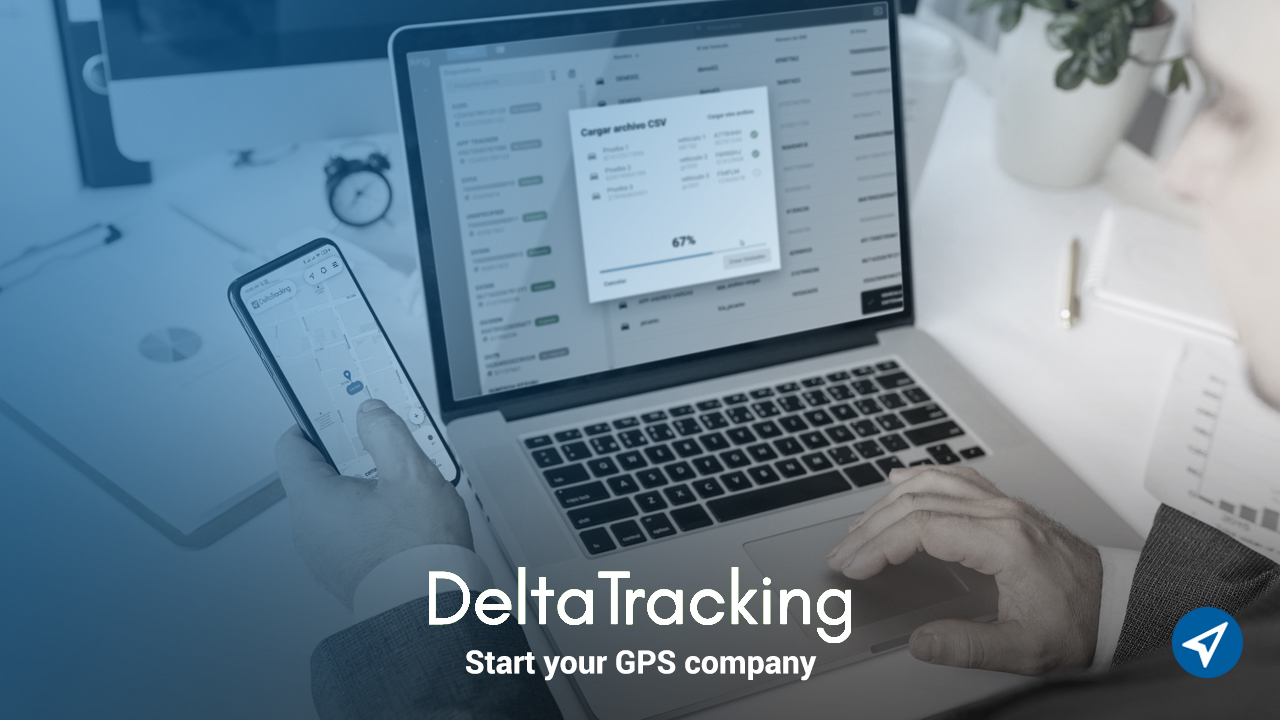 Migrating GPS units to other tracking platforms is something many companies do today; this in order to remain competitive and deliver value to its customers.
In the GPS tracking industry, doing a platform migration refers to transferring units, or equipment, from one satellite tracking platform to another.
Some of the reasons why a migration should be considered are:
The platform has become outdated for the needs that the GPS industry demands today
A platform is needed that provides more robust solutions
It is required to be more intuitive and offer a better user experience
Has frequent stability issues
More efficient technical support is needed
Among the advantages you can obtain when migrating GPS units to our DeltaTracking platform, are:
Vehicle migration via .csv files
Migration of geofences, through .csv and kml files
price scales
Support in English
What information is required to migrate GPS units?
To perform a migration to the DeltaTracking platform, and do it through a CSV file, the client must complete the following information:
ICCIDArea code
SIM number
Company
Unique ID
Device IMEI
Serial number
Name
Short name
License plate
Type of equipment
Groups
Contac us
How is the migration process carried out?
Migrating GPS units to our DeltaTracking platform involves a few steps:
1. Carry out the account creation process, where the assigned executive will indicate to the client what is necessary.
2. The client must download the example file that appears on our platform, in the Fleet tab >> Devices >> Upload CSV File >> and Download the Example file.
3. Next, you must fill the file with the data of the units you want to migrate.
4. When finished, you will have to load it in the same option and after a few minutes the migration will be ready.
5. Finally, the client must send via SMS or physically with each device, the necessary configuration so that the devices can start sending information to our servers.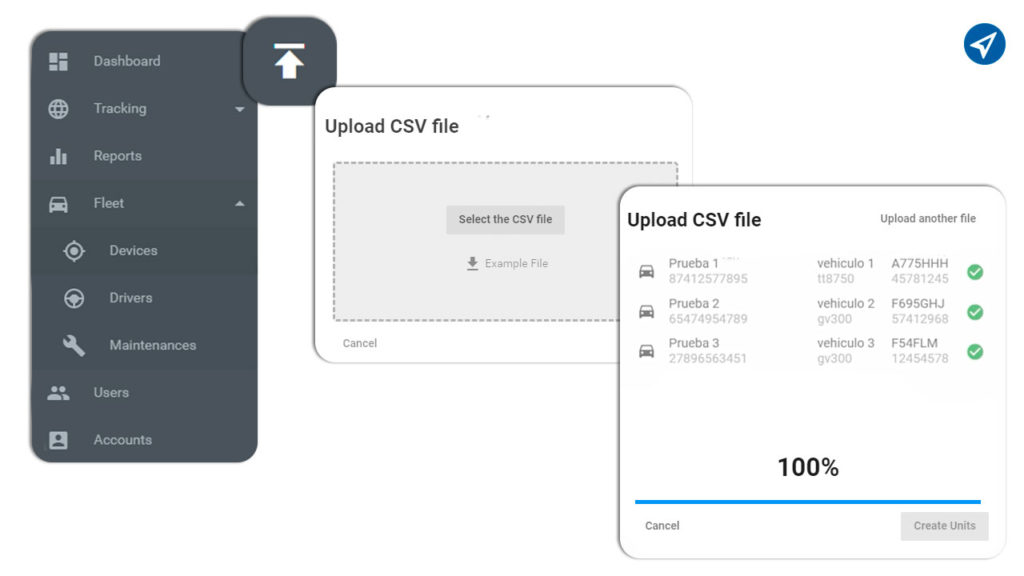 As you can see, the process of uploading the file and having the system load it takes a few minutes.
For its part, the filling in of the information such as the sending of configurations will depend on the availability of the client.
If you have a GPS business and a customer database, at DeltaTracking we are experts and guarantee you an easy and successful migration.
We offer you a platform with more than a hundred tools to control and monitor devices; besides all the benefits to start or continue with a satellite tracking company.
In addition, we offer you excellent customer service support in English, integration of Web Services and affordable costs, among other benefits.
Call us so we can give you more details about the process of migrating GPS units to the best tracking platform for your business growth.