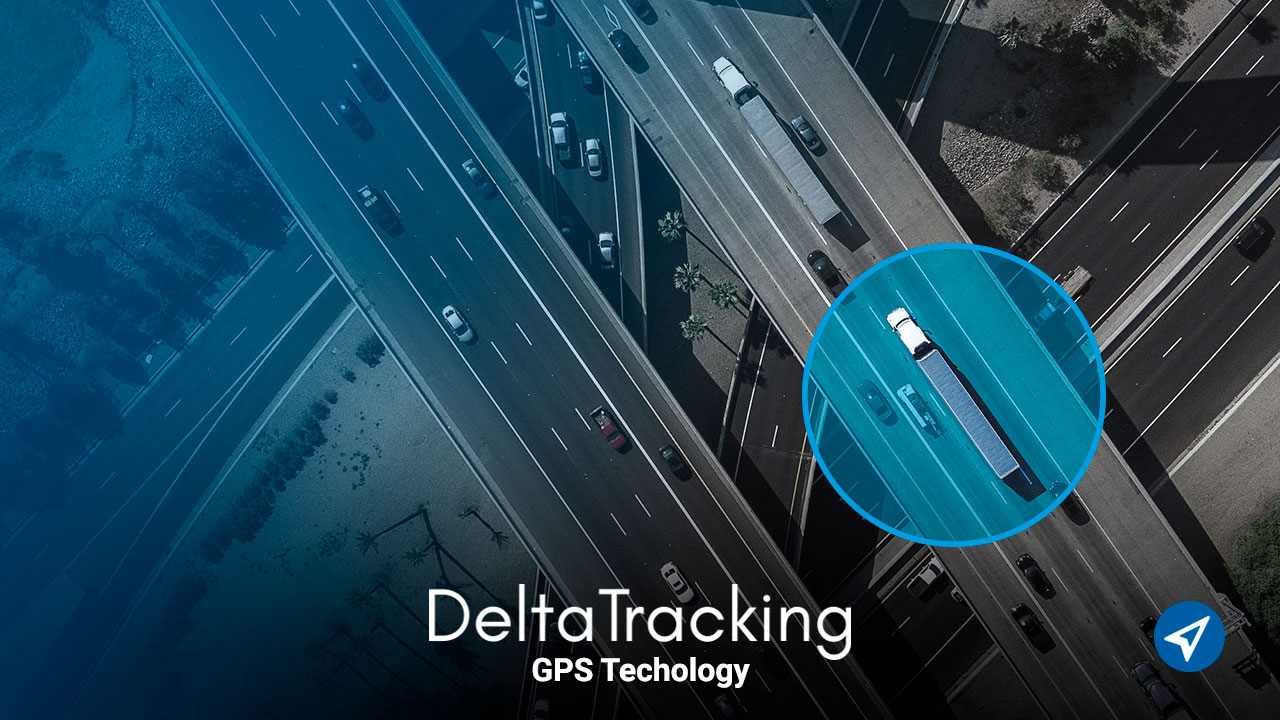 It is important to implement perimeters for easy monitoring
With DeltaTracking you can implement geofences and satellite tracking, to establish perimeters and thus take necessary actions.
A geofence is a virtual perimeter of a geographic area in the real world, the user of a GPS locator, when entering or leaving a geofence, the device receives a notification. 
This notification may contain information about the location of the device that can be sent to a mobile phone or to an e-mail account.
With DeltaTracking software you can create the geofence yourself and in this article we will tell you how.
How does a geofence work?
In a circular or polygonal area, it is placed on the surface of a map in a virtual way, which allows establishing a perimeter in which we can execute actions.
Actions are determined by the position (latitude and longitude) of an object (GPS).
When this object or GPS enters the perimeter that was named as geofence, actions such as: entry to the geofence or exit from the geofence are executed.
These geofences can be the representation of office, home, client, warehouses, red zones, theft risk zone. 
Contact us:
Benefits of geofences and satellite tracking
Implementing a geofence is important since many combinations can be made to better control vehicles, especially when the fleet is large.
The benefits are reflected in that:
Offices, warehouses and risk areas can be located.
You can control arrivals and departures.
It is possible to identify the approximate arrival time.
Create a geofence yourself step by step.
Here are the steps to follow to create your geofence so you have better control of your vehicle or fleet of vehicles.
1. Enter the DeltaTracking platform 
2. Select the monitoring menu 
3. Enter the menu titled: map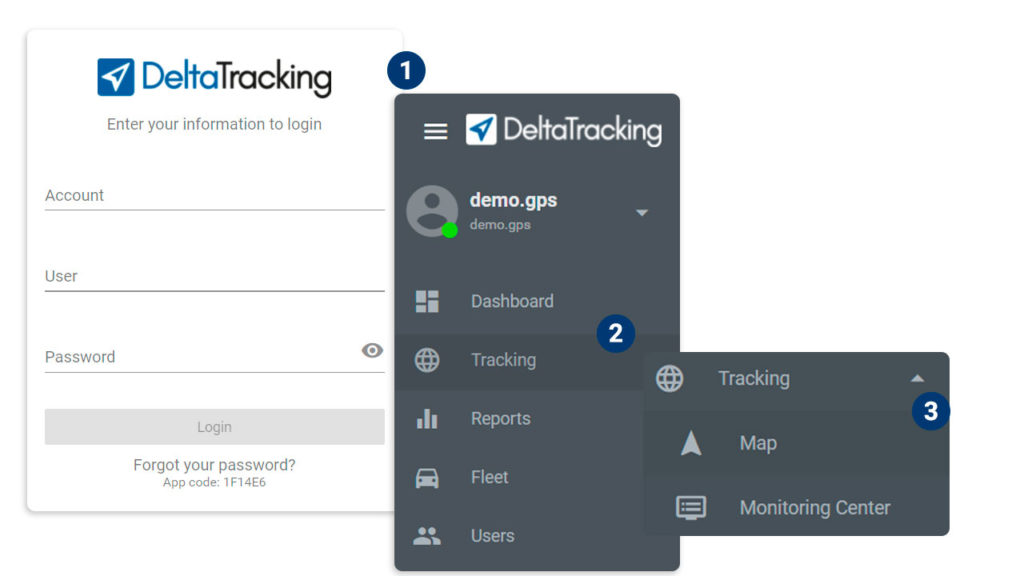 4. Choose the geofence menu 
5. Find the place on the map where we want to create the geofence 
6. Click on new geofence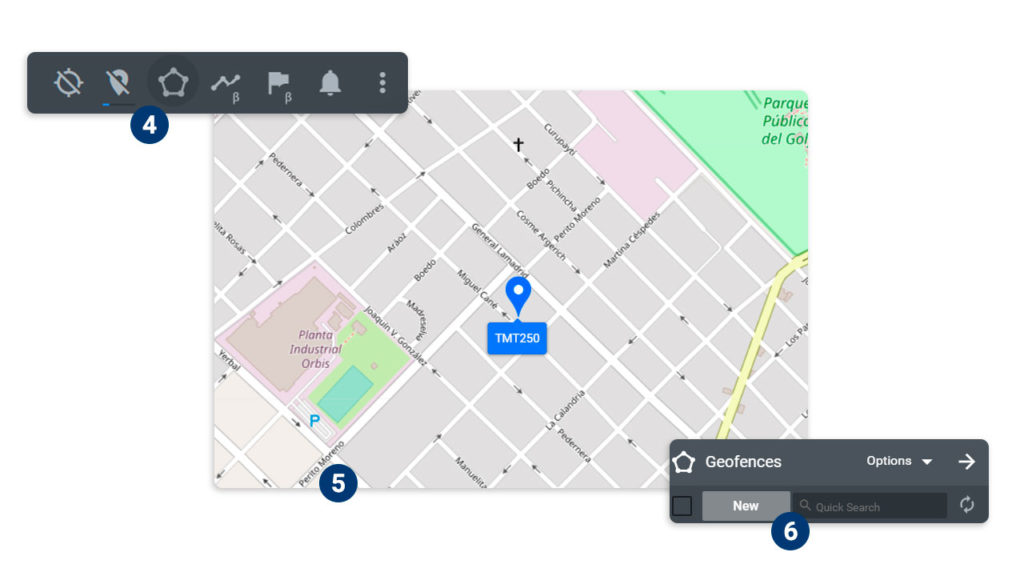 7. Write the name of the geofence (give it a name) 
8. Select a group to apply the geofence 
9. Click the Save option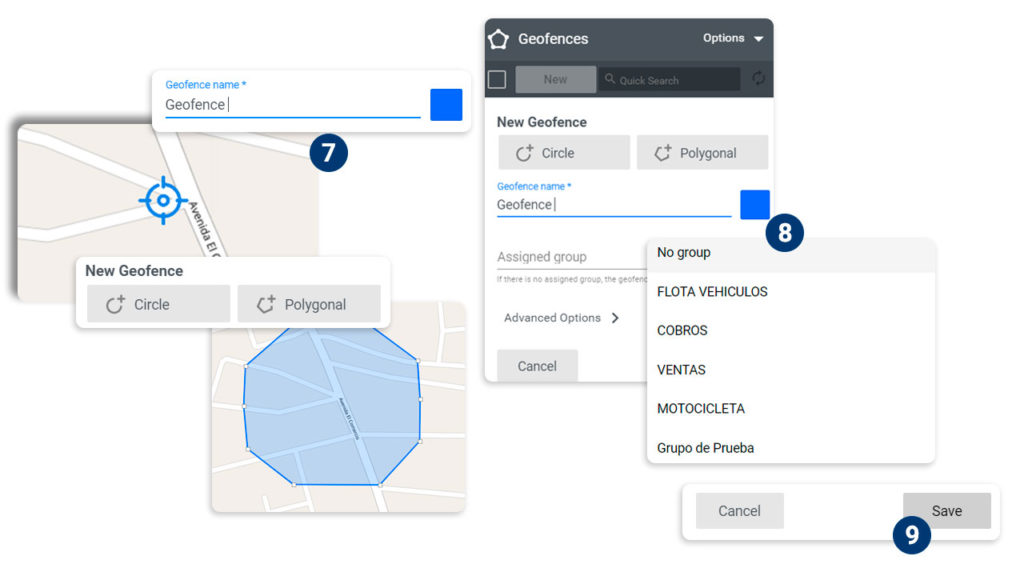 By following each of the steps you will be creating a geofence for satellite tracking and thus you can have better control.
In DeltaTracking you find the best software for monitoring, excellent advice and constant innovation, contact us for more information.
Category:guias y tutorias